You can invite others to become customer and rider. Log in to your affiliate account to get the link to invite.
To promote to customers, you need to click at 'Promote to customers' and 'Copy Link'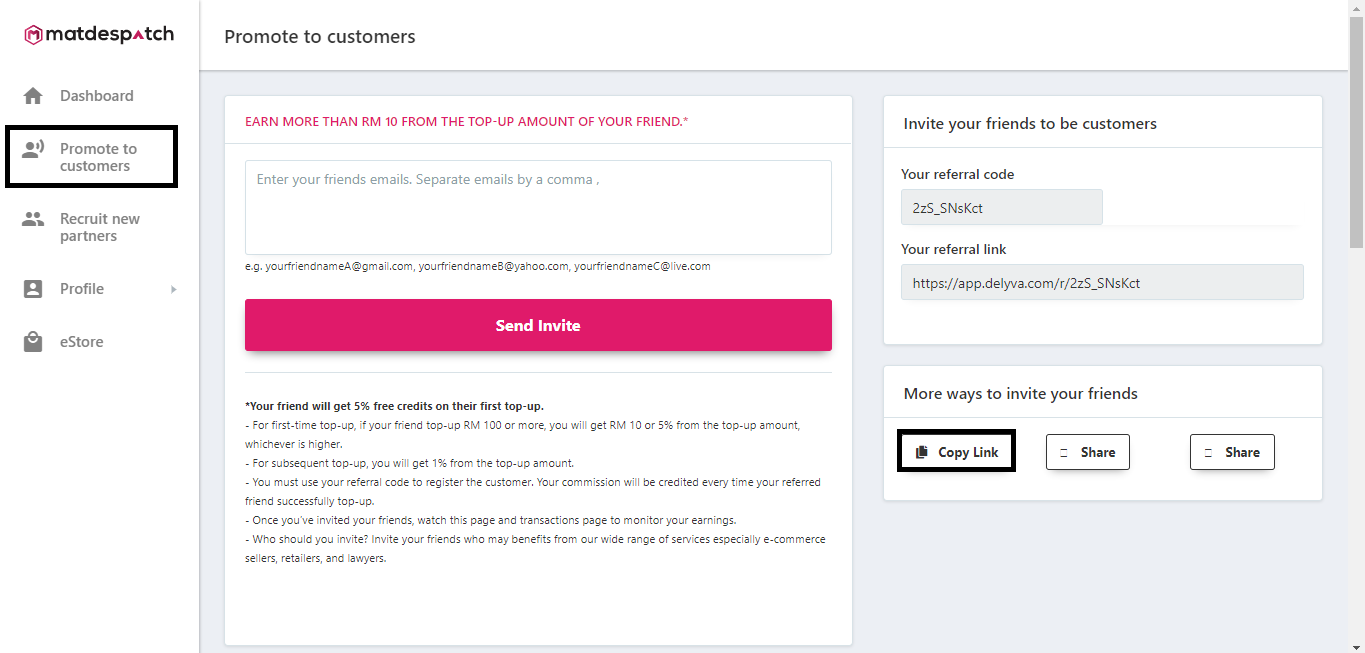 For recruiting riders, you may click at 'Recruit new partners' and 'Copy Link'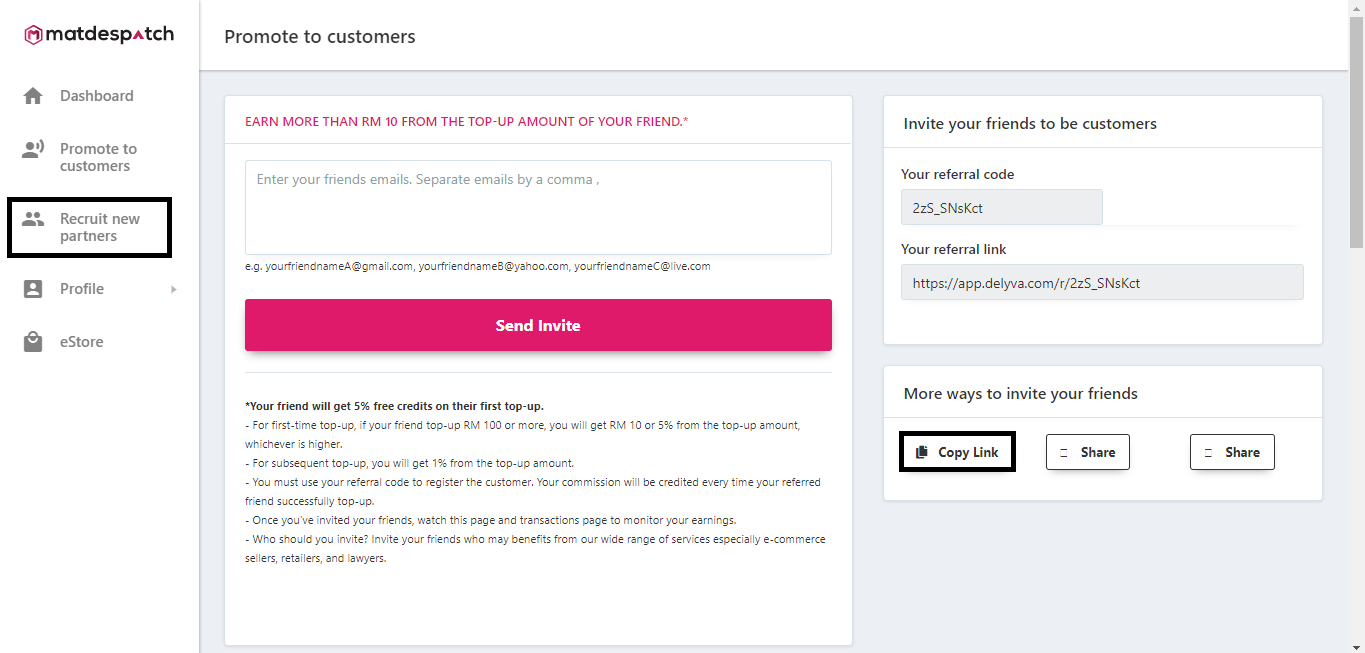 You may share your affiliate link on your social media, WhatsApp, email, etc.