Share your Instabook link with your potential customers and ask them to fill up their contact and address information so you can fulfil your customers' orders a lot faster, without having to enter their contact and address information thus reducing typo mistakes.
How to use Instabook?
Log in to your DelyvaNow account and on the left menu, click Integration > Setup.
Add new integration (+ Integration) and select Instabook.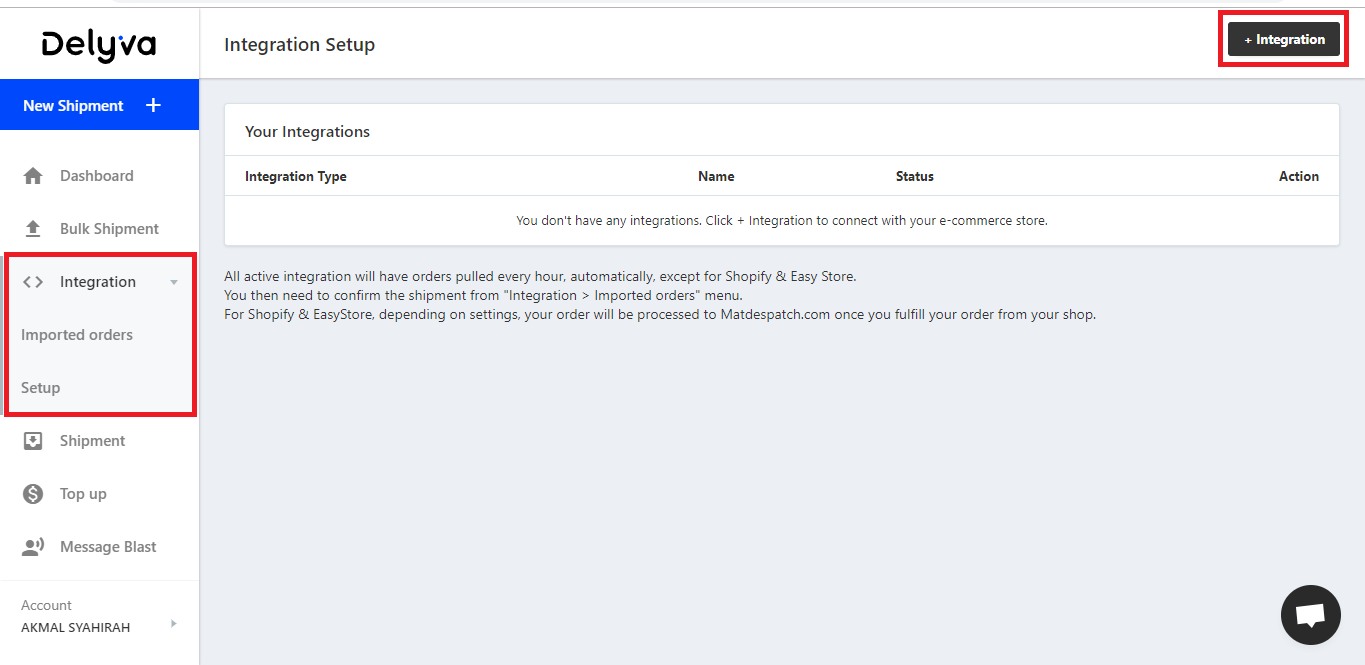 Click "Copy Url" and send it to your customers via Whatsapp, Facebook Messenger, Instagram DM or any other messaging apps you use to communicate with the customer.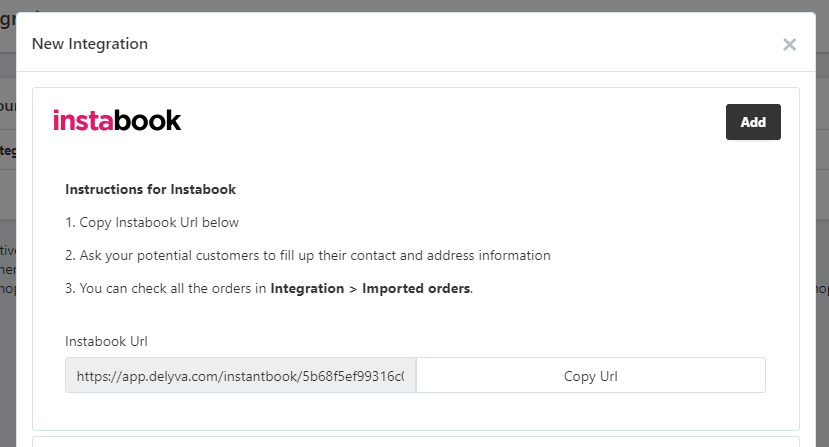 Example: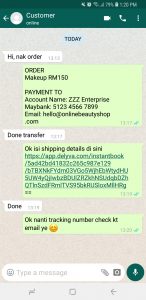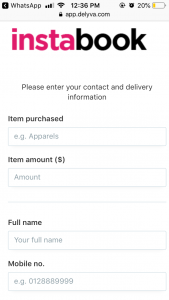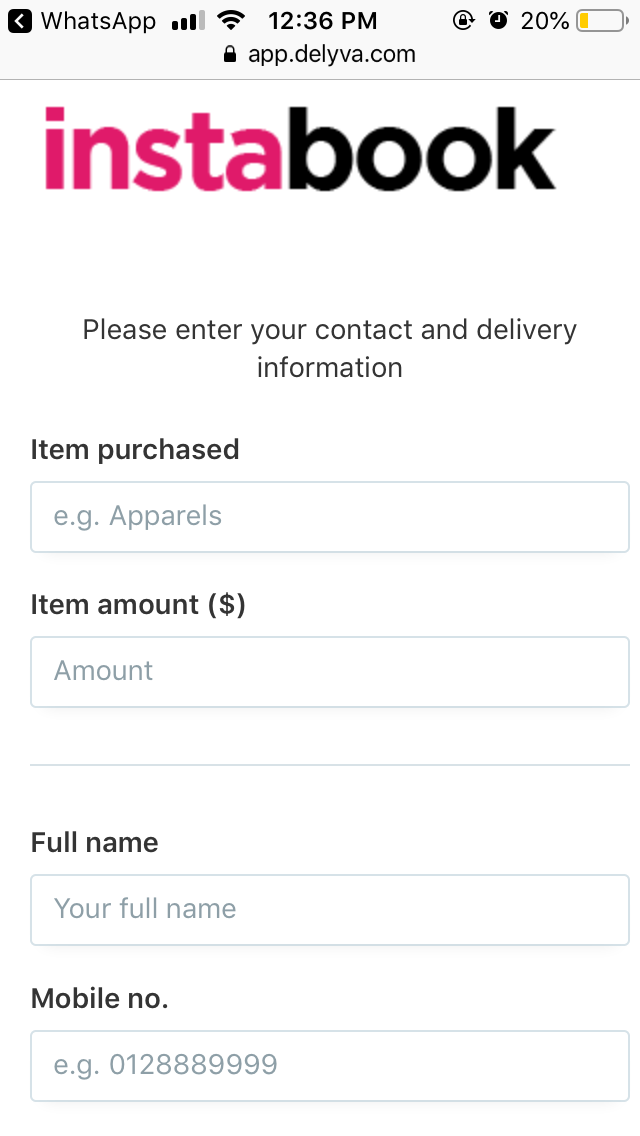 After your customers successfully filled out the Instabook form, it will appear in your Delyva account under Integration > Imported orders.
Just click on "Confirm Shipment" to book delivery for the order and print the consignment note.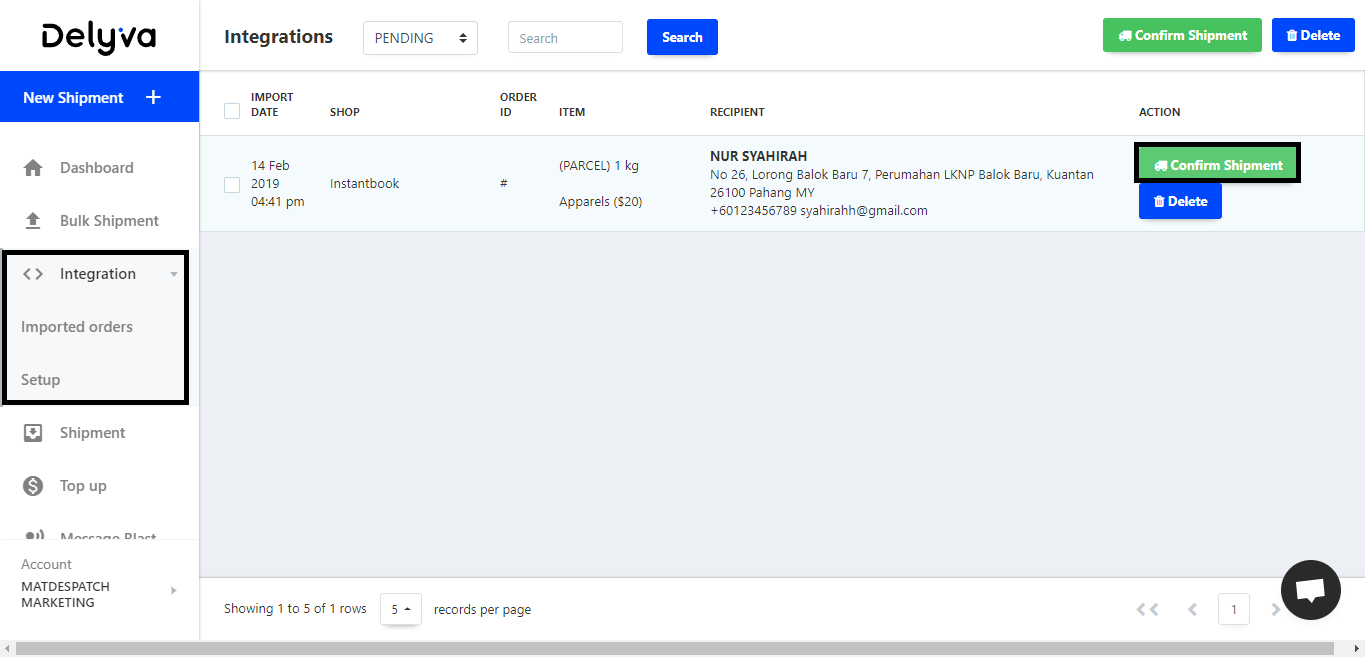 Watch this video: