Delyva Provides Delivery Solutions to Maynuu to Power Small F&B Merchants to Grow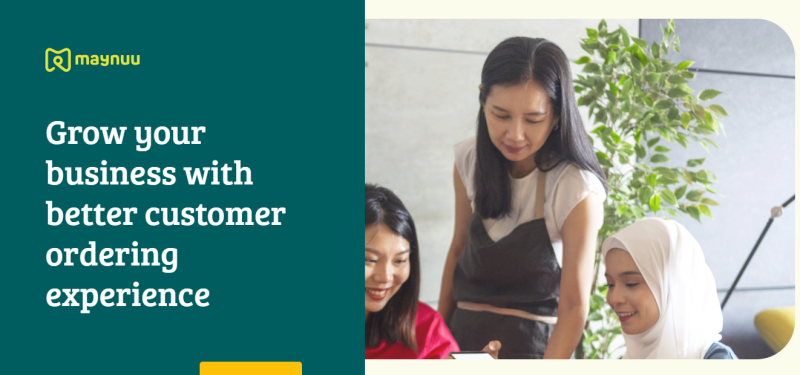 Petaling Jaya, 8 June 2021 – Delyva Sdn. Bhd. today announced that Maynuu Commerce Sdn. Bhd. has recently adopted the Company's online delivery solutions. Maynuu has integrated its e-commerce platform used by F&B merchants to market products, with DelyvaX delivery management system from Delyva to help the merchants manage instant deliveries efficiently. The integration brings new capabilities to the F&B merchants who can now set up a delivery fleet of their own, add or remove riders from the fleet, calculate commissions for riders, and monitor pick-up and delivery activities. In addition, the merchants now have access to more instant delivery services also offered via Delyva's system.
Hanif Wahid, CEO of Delyva said, "We're thrilled to be working with Maynuu to help small F&B businesses grow. We see many merchants struggle when it comes to managing deliveries because they do not have a proper system. For instance, many rely on messaging apps like WhatsApp, but this method is not efficient for managing riders or multiple orders concurrently. These problems are now solved, and merchants can focus on what they are good at – make good food and drinks and sell!"
Wafiq Rodzuan, CEO of Maynuu commented, "Delyva helps ease the burden of managing delivery orders among our F&B merchants. More than 50 merchants have already activated Delyva in their accounts. The integration with Delyva allows our merchants to optimize cost and run their business efficiently. We are glad to be part of Delyva's community."
Kuala Lumpur-based small business owner, Mr. Mok Chan Heng who operates Nono's Homemade specializing in baked goods like pandan cakes, viewed the integration as good news.
Mr. Mok said, "Maynuu helps our business a lot. The integration with Delyva benefits us where it allows our customers to choose a delivery partner they prefer. During this pandemic time, we are short of manpower. Therefore, it is good that we get access to reliable delivery service providers from a single source. This saves us time and helps reduce our workload."
One of the tools provided by Delyva to F&B merchants who own a delivery fleet is a driver app which makes managing deliveries much more efficient for both the merchants and riders. Wafiq added, "Merchants don't need to worry about spending extra money on IT because the driver app is already part of the service package they receive when they sign up with Maynuu."
Meanwhile, customers who place an order on Maynuu can start using a new feature of tracking a rider's location, which is made possible by Delyva.
About Delyva:
Founded in 2019, Delyva is a one-stop delivery solutions provider for businesses of any size. Its DelyvaNow app is a delivery booking platform that provides customers with multiple delivery service options so they can select services that meet their needs and requirements. Meanwhile, DelyvaX, which was introduced in late 2020, is a SaaS-based delivery management system for e-commerce companies and delivery service providers. With DelyvaX, customers have the flexibility to manage delivery using their own riders or drivers, and/or integrate with third-party courier providers of their choice. Delyva Sdn. Bhd. is based in Selangor. Visit www.delyva.com.
About Maynuu:
Maynuu was born out of necessity due to the first movement control order (MCO), the lack of simple integration between delivery services and payment gateway in existing solutions, and complex ordering processes of typical e-commerce platforms. With Maynuu, any F&B merchants can have their own delivery ordering platform that they control and maintain, while reducing the cost from up to 42%, all the way to 0%. Maynuu has saved more than RM500,000 for 600 F&B merchants and customers. Visit maynuu.com for more information.