HappyFresh Picks DelyvaX System to Streamline Delivery Operations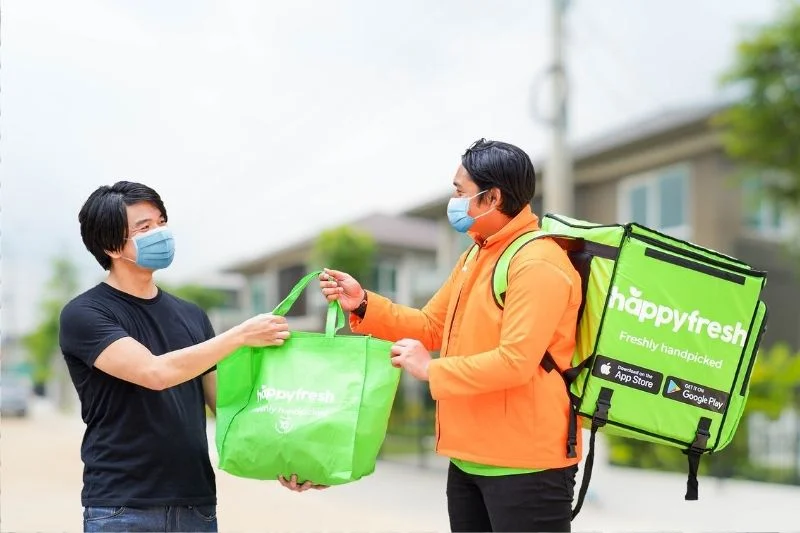 Press release by: SME.ASIA
HappyFresh Malaysia has selected Delyva Sdn Bhd's DelyvaX delivery management system to streamline delivery operations, including at its newly launched physical supermarkets. The integration with DelyvaX allows HappyFresh's online ordering system seamless access to third-party courier services.
Hanif Wahid, CEO of Delyva said, "We have introduced to HappyFresh Malaysia a digital solution that makes managing deliveries efficient. Our system automates order processing and delivery status updates, so there is no more manual downloading of delivery order sheets or uploading them to a third-party courier. At the end, such efficiency benefits customers as well. We're honoured to work with HappyFresh Malaysia."
Managing director of HappyFresh Malaysia Hu Hun Hui, said, "HappyFresh Malaysia has enjoyed a significant reduction in order processing time and optimised delivery allocation time, as a result of automated processes introduced by DelyvaX."
"We are expecting an increase in order volume this Ramadan and the upcoming Hari Raya festive season too. We are glad that Delyva is helping us streamline processes, so deliveries are handled properly to keep customers happy," Hu said.
Delyva has more than 20 standard courier partners and instant delivery partners operating in most major cities within Malaysia.
HappyFresh is an online grocery company headquartered in Jakarta, Indonesia with operations in Malaysia and Thailand. Its services include online groceries for mass customers and pantry supplies for its corporate clients by partnering with well-known retail chains since 2015.
Delyva is a one-stop delivery solutions provider for businesses. Its DelyvaNow is an online delivery booking platform that helps e-commerce and q-commerce businesses save time and money on deliveries, retain more customers, and scale their business faster.
Meanwhile, DelyvaX, which was introduced in late 2020, is a SaaS-based delivery management system for any companies that want to have the flexibility of managing delivery using their own riders or integrating with preferred third-party courier providers or both. Visit www.delyva.com.
---
Safwan Rahman
Head of Growth at Delyva. We help eCommerce & qCommerce businesses save time and money on deliveries, retain more customers and scale faster.
---