Pos Laju Rate Guide 2020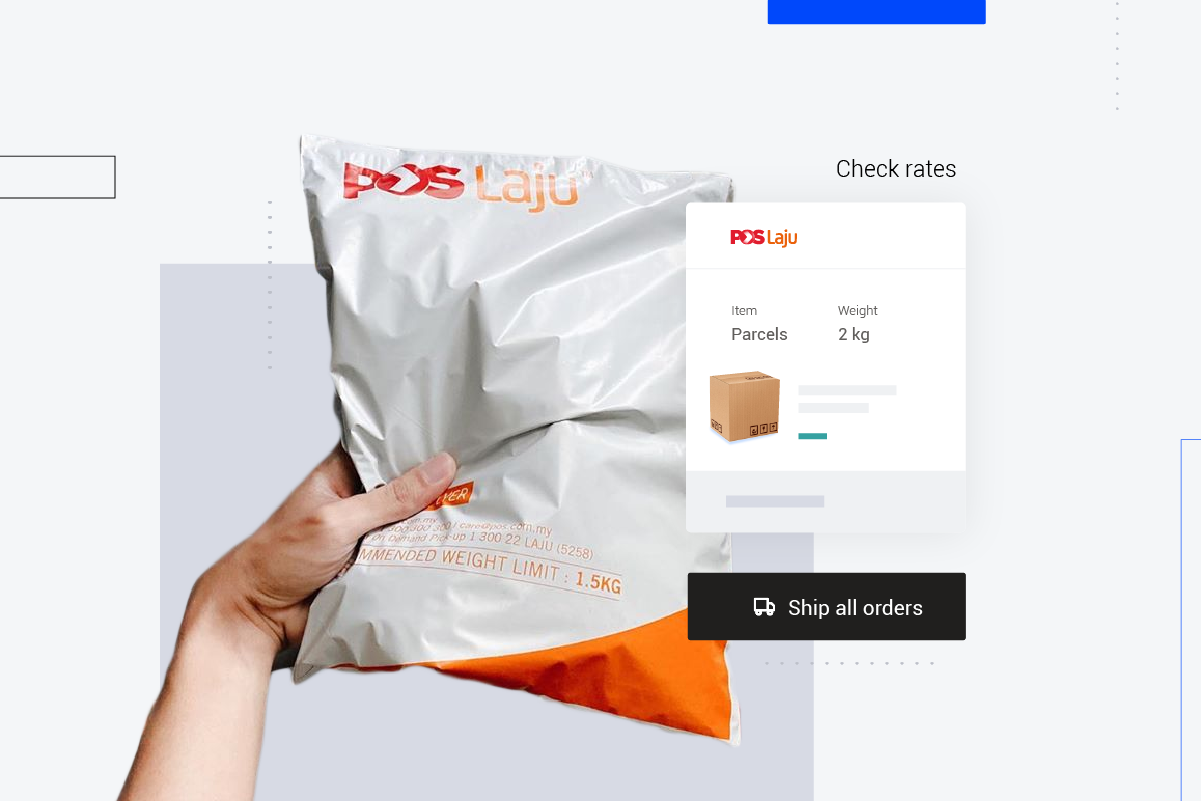 Pos Laju is definitely the most popular choice for online sellers and buyers in Malaysia because of its rates and country wide coverage.
For online sellers or E-commerce businesses, it's really important to know the delivery charges. Charging too much for shipping can result in increase of abandoned carts and absorbing shipping costs can be a danger to your profit margin.
Here is a complete guide on delivery charges via Pos Laju courier service. This guide was updated in April 2020.
Walk-in counter rates – domestic
Pos Laju postage prices will vary based on the "from" and "to" location (zones) as well as the actual weight and size (volumetric weight) of the parcel. Check out the rate table below.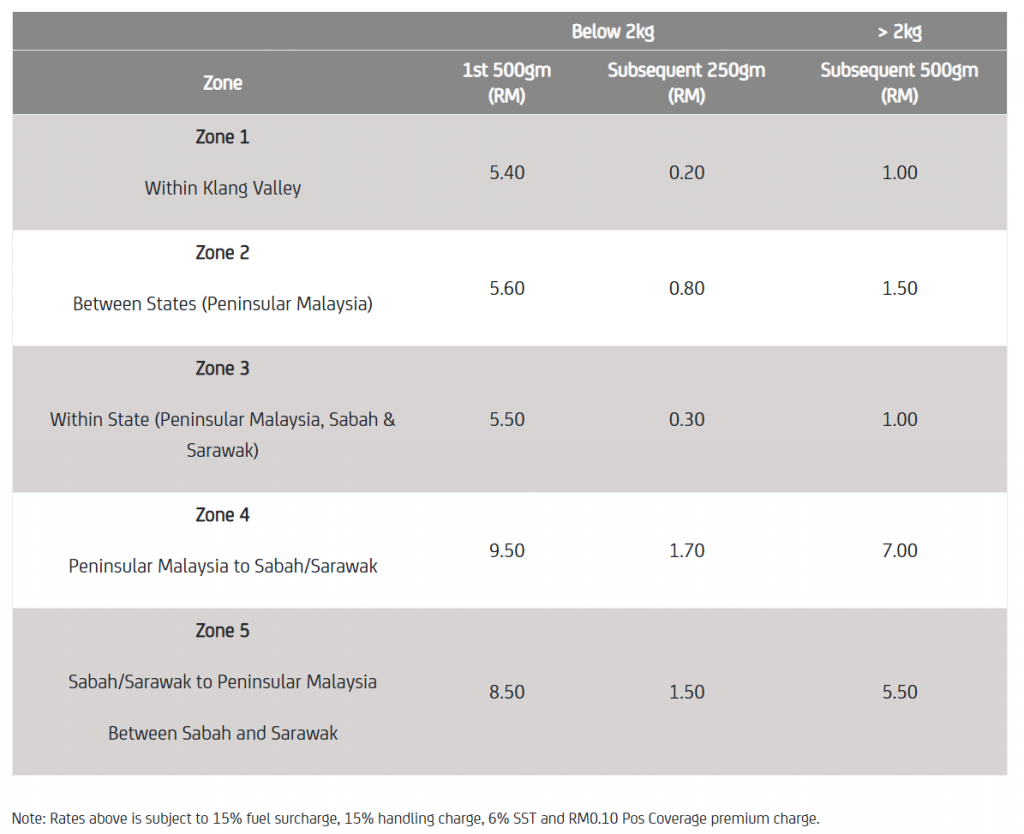 Source: Pos.com.my
You can also check the rates using the postage calculator on the Pos Malaysia website.
Using the table rates to calculate the cost of postage can be tricky as you might under or over estimate the price. Bring the parcel to any Pos Laju counter and they will give you the exact pricing after weighing your item. See the list of Pos Laju branch and contact.
Pos Laju prepaid envelope and box
Prepaid is a much easier option compared to the walk-in and weighing your parcel at the counter. Knowing the exact cost before hand allows you to better set the shipping charges for orders. Pos Laju Prepaid Box and Envelope are for items that weigh between 500g to 10kg posted within Malaysia. There are two types of Pos Laju Prepaid Envelope and Box: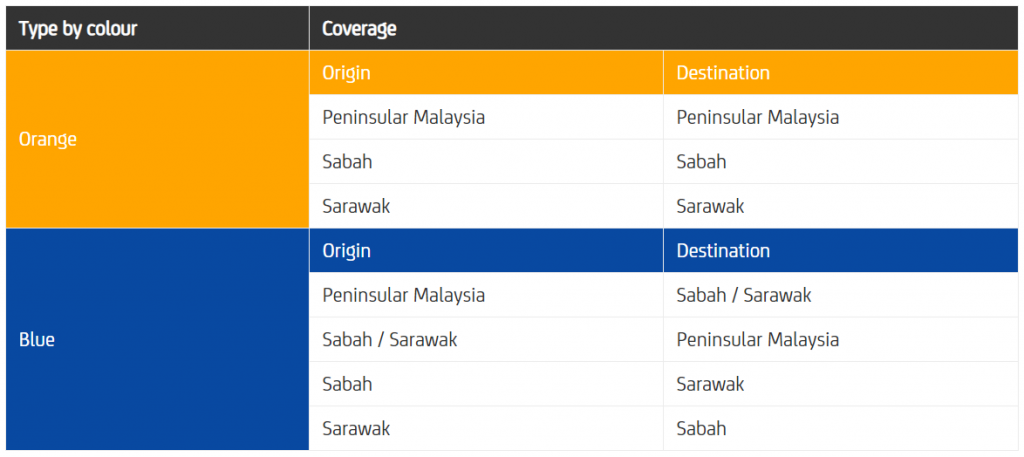 Source: Pos.com.my
Prepaid envelope and box for delivery within peninsular Malaysia, inside Sabah and inside Sarawak:

Source: Pos.com.my
The blue prepaid boxes and envelope are for the use of peninsular – Sabah, peninsular – Sarawak and Sabah – Sarawak. Here is the table of PosLaju rate for blue-colored.

Source: Pos.com.my
How to get cheaper Pos Laju rates
Pos Laju also offers discounted rates for businesses. This allows businesses to reduce shipping costs and maximize profits. To get cheaper than over the counter rates, you need to register and become a Pos Laju contract customer.
Contract customers need to commit large volumes to get lower delivery charges but that doesn't benefit smaller online sellers. Plus, they also require a deposit to become a contract customer.
That's where Delyva comes in. Our mission is to help micro entrepreneurs and SMEs. Those smaller scale businesses that operates with small teams, solopreneurs, home-based businesses and more.
Using Devlya, you don't need to become a contract customer or commit large volumes. Whether you send 100 parcels a day or just one parcel a day, you can enjoy cheaper Pos Laju delivery rates. And Pos Laju will even come and collect at your office, shop, or home without any additional charges.
Delyva is a one-stop shipping solution for businesses of all sizes. Easily fulfill orders and get any kind of delivery done with just a few clicks. Sign up for Delyva for free here.