3 Steps To Get Fastest Courier Service in 1 Minute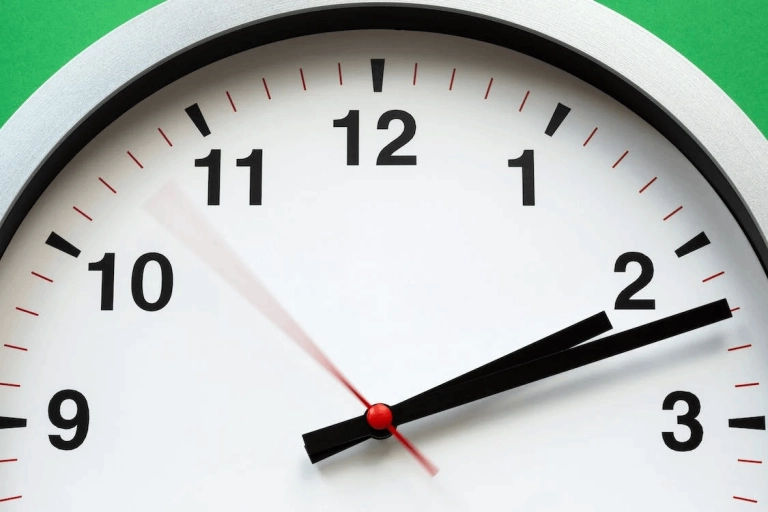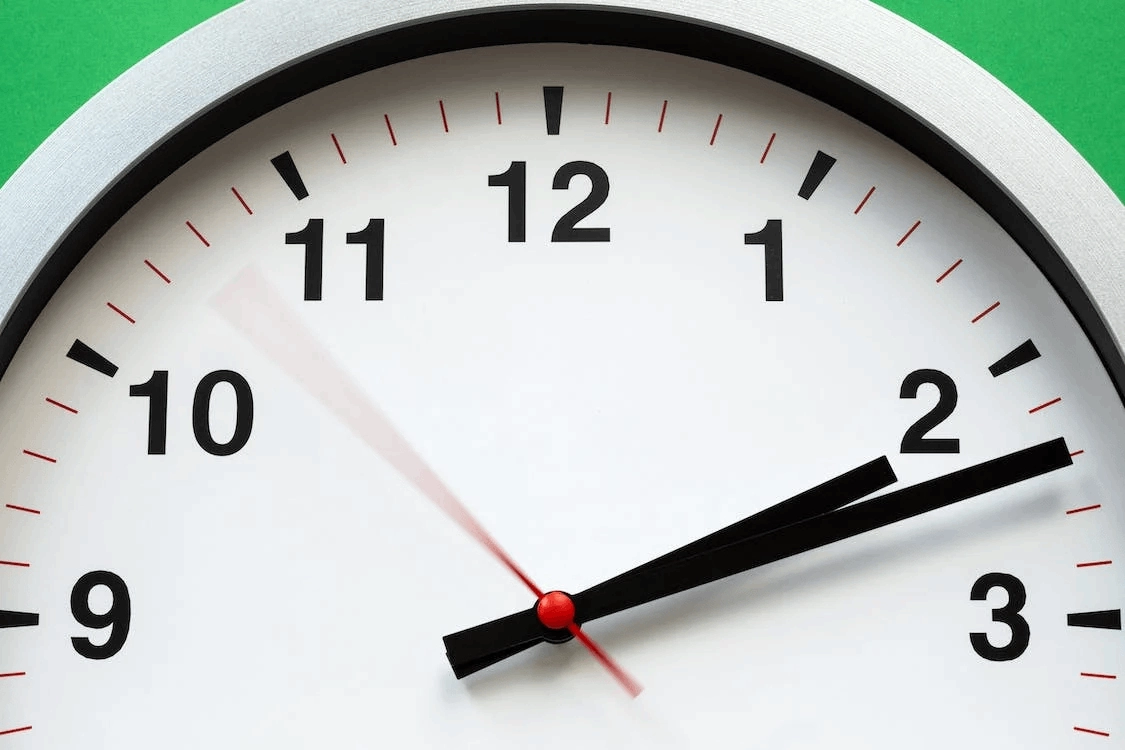 11 Fastest Courier Service in Malaysia
Getting the fastest courier service for faster delivery and better customer satisfaction will definitely increase repeat purchases from existing customers. Whether finding an international or domestic company, comparing courier rates with a site calculator is such a hassle and time-consuming. Here's a quick list of courier services that provides the fastest courier service according to your business needs.
We'll go to a domestic courier service company first.
1. DHL eCommerce

Not to be confused with DHL, DHL eCommerce offers a more affordable rate for e-commerce business owners while ensuring the security of your package. So, you'll have peace of mind knowing that your package will be delivered in pristine condition.
2. Poslaju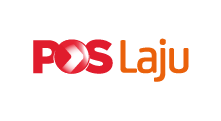 Our local courier hero! Pos Laju has won the loyalty of most Malaysians and currently has the most wide local delivery network. On top of that, Pos Laju also offers international delivery services that cover almost covers every country.
3. Pickupp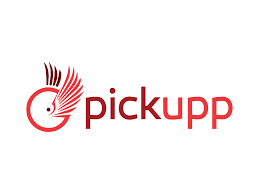 Having expanded to Malaysia in 2018, Pickupp started offering last-mile delivery services in Malaysia and even partnered up with local courier companies like Kirimman, ParcelHub, and Parcel Daily.
Offers deliveries from as low as RM4.50, Pickups also offers same-day and standard delivery services that take one to three days, allowing customers to choose the service that suits their needs.
4. Teleport


Teleport is the logistics arm of Capital A (formerly AirAsia Group) that offers a modern-day delivery solution and is dedicated to being a fully digital infrastructured courier. Teleport offers the fastest delivery with affordable flat rates.
5. Ninjavan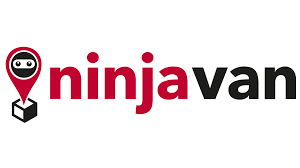 The ideal selection for our local e-commerce sellers. Ninja Van offers a very competitive rate with other courier services while still being a very quick and reliable courier.
6. The Lorry

TheLorry focuses on long-haul tracking, fast-moving consumer goods, and bulky e-commerce delivery. Famous for offering logistic services for house moving, furniture disposal, and lorry rental. They've become competitive in delivering bulky goods by offering a seamless booking experience.
7. Line Clear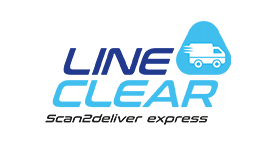 Line Clear Express integrates the latest technology and infrastructure into its business operations to meet shipping requirements of any size. It's an emerging courier service in Malaysia, tackling precision delivery with affordable rates.
8. J&T Express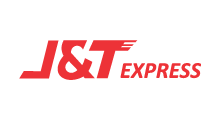 Our local e-commerce business favorites, hands down. Famous for being present anywhere in Malaysia, J&T Express offers courier service with unbeatable rates and offers.
9. KEX Express (Formerly known as ABX Express)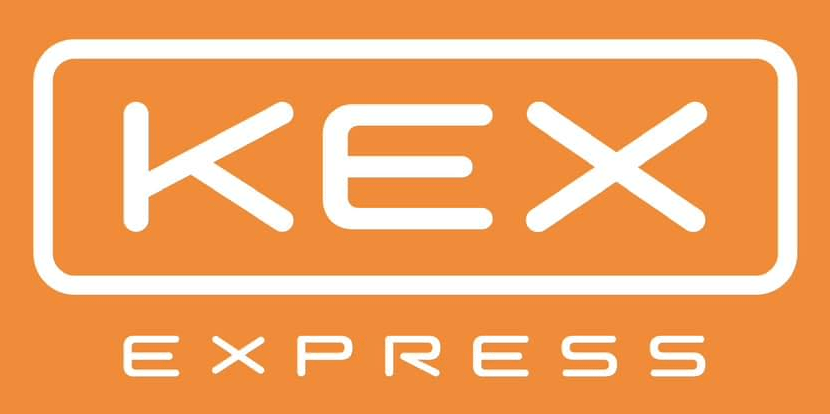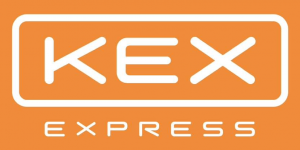 Personally, it's a dark horse of courier services in Malaysia. They actually have around 2500+ delivery vehicles operating daily and 720+ service locations around Malaysia. After 38 years of courier servicing experience, they are now known as KEX Express.
10. Flash Express


Flash Malaysia Express offers businesses for a free door to door pick up, low COD rate, 365 days delivery operations with no holidays. They are determined to provide fast, and reliable courier services, aiming to become the No.1 integrated e-Commerce solution provider in Southeast Asia.
11. Pgeon Delivery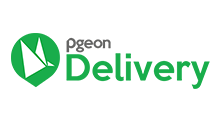 An all-rounder choice for domestic shipments. Pgeon opts for paperless service and offers a free pickup.
6 Fastest International Courier Service in Malaysia
Are planning to penetrate international markets too? Here are 6 fastest international courier services available in Malaysia.
1. Janio
Based in Southeast Asia, Janio provides international shipping solutions across
Asia including China, Hong Kong, Indonesia, Malaysia, The Philippines, Singapore, Taiwan,
Thailand, Vietnam, Australia, and New Zealand.
2. Aramex
Centrally located at the crossroads between East and West, Aramex provides customized
logistics solutions anywhere in the world effectively
3. SF Express
SF is one of the leading integrated express logistics service providers in China. Have an
advantage of network scale where they built an integrated logistics network of "Aviation
Network", "Ground Network" and "Information Network.
4. QXpress
E-commerce logistics solution provider that has a variety of service fields from warehousing to
the last mile delivery. Their Malaysian branch encourages Malaysian sellers to look for
opportunities in other markets such as Singapore, Korea, and Japan.
5. Teleport
They cover not just domestic but also international destinations as fast as 24 hours at
unbeatable flat rates!
How To Monitor the Fastest Courier Service?
You can use aggregators like DelyvaNow to check courier rates on one site. Delyva offers an instant price check in 3 simple steps.
Delyva Courier Performance Monitoring
Step 1: Sign Up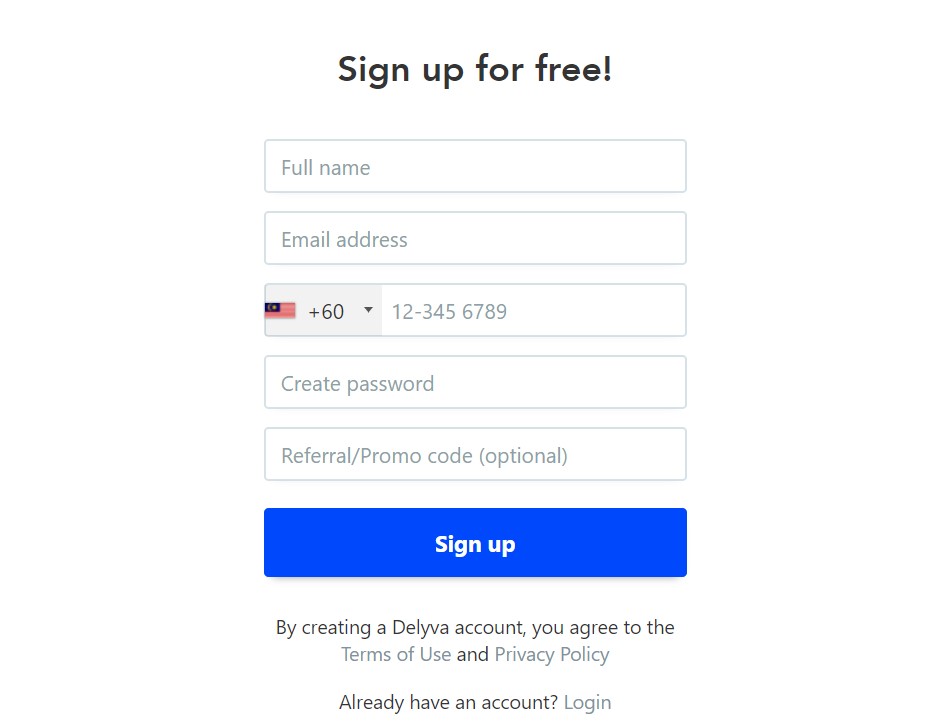 Login to your Delyva account. No credit card is required upon sign-up.
Step 2: Fill in the required details

Just fill in the pickup postcode and delivery postcode in the Instant Quote section. You may choose delivery item types and key in the weight. Click "Quote" when finished.
Step 3: Compare

A list of available courier services will appear. The estimate delivery time is based on the service performance for the past 30 days. You can start comparing their performance according to your delivery needs. Once decided, continue the process by clicking "Book". In the settings, you can sort your list of courier service results by the fastest or by the cheapest.
Conclusion
Having easy-to-compare courier service performance and rates will help you to efficiently decide and help your business process along the way. With Delyva, all courier services rates available are able to be monitored in one site, locally and internationally, helping you to reduce costs without jeopardizing the delivery experience.