FACTS ABOUT 11.11 SINGLE DAY SALE
Single's Day sales just got over last week – also know as 11.11 where sellers are throwing massive discounts, ecommerce and banking sites crashed because of the sheer volume of transactions in just a day.
According to wikipedia, The Singles' Day Chinese: 光棍节) or Double 11 (Chinese: 双11), originally called Bachelors' Day, is a Chinese unofficial holiday and shopping season that celebrates people who are not in relationships. The date, 11 November (11/11), was chosen because the numeral 1 resembles a bare stick (Chinese: 光棍; pinyin: guānggùn), which is Chinese Internet Slang for an unmarried man who does not add 'branches' to the family tree. 
Even single day sales was already over. There are some facts that we didn't realize abut this HUGE Sales. I'm sure you guys was wondering what is it about Single days sales 11.11 that most of our TV Station was broadcasting and showing this 11.11 sales promotion and etc.
Well, let's find out some facts about 11.11 Single Day sales.
Single's Day was created by students.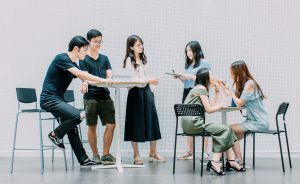 Back in 1993, a couple of students from Nanjing University were bored and felt like they wanted to start a revolution of some sorts as well as celebrate people who aren't in relationships. The four '1's also abstractly refer to the demographic group of single people.
There are several ideas explaining the creation of the Singles' Day festival. The most widely accepted idea is that the holiday grew out of Nanjing University's dorm culture. One origin story is that in 1993, four male students of Nanjing University's Mingcaowuzhu (All single men) dorm discussed how they could break away from the monotony of being single and agreed that 11 November would be a day of events and celebrations in honor of being single. These activities spread through the university and eventually made their way into wider society. The spread increased with social media use, and the event has become increasingly popular within contemporary Chinese culture and society.
90 percent of sales were made through smartphones.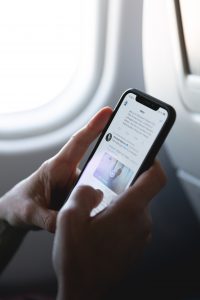 We couldn't deny that really most of the 11.11 sales was made through smartphones. It makes more easier to access and browse through the phone screen rather than purchase from personal laptop.
Even we can see programs from Lazada, Shopee promoting 11.11 sales TV3 and others, they keep encourage us to purchase and play games or challenge through phone. Even most of the lives session and challenge are recorded using phone. This probably because there were many vouchers and incentives will be given through phones.
Single's Day makes more money than three U.S. holidays combined.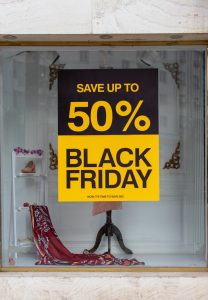 For 
the 
majority 
of 
payment 
transactions 
during 
the 
festival, 
Alibaba 
set 
a 
world 
record 
on 
Singles' 
Day 
2017. 
256,000 
payment 
transactions 
per 
second 
were 
processed 
by 
its 
mobile 
wallet 
app, 
Alipay.  
In 
the 
entire 
24 
hours, 
Alipay 
handled 
total 
of 
1.48 
billion 
transactions, 
with 
delivery 
orders 
through 
Cainiao 
(the 
logistics 
affiliate 
of 
Alibaba) 
hitting 
close 
to 
700 
million, 
smashing 
the 
previous 
record 
set 
in 
2016. 
The 
festival 
is 
almost 
four 
times 
the 
size 
of 
America's 
biggest 
day 
of 
shopping, thanksgiving, Black Friday, and Cyber Monday. 
You won't believe the amount of baby formula that was sold.
Baby things can be pricey, so parents are sure to stock up enough to feed generations of future kids when a sale rolls around. About half a million cans of baby formula were sold on 11.11 back in 2014. That's enough for two weeks to feed all two-year-old babies in China.
Parents purchased about 66 million diapers in accordance with that purchase.
It can be very costly to have kids.
 11.11 were never a dull sales. It has been years since it was first started and it just getting bigger and better every year. We hope everyone had a blast shopping spree during 11.11 single sales and for online sellers, we hope your sales crazy too!