Promo Flash Express from as Low as RM5 – 3KG!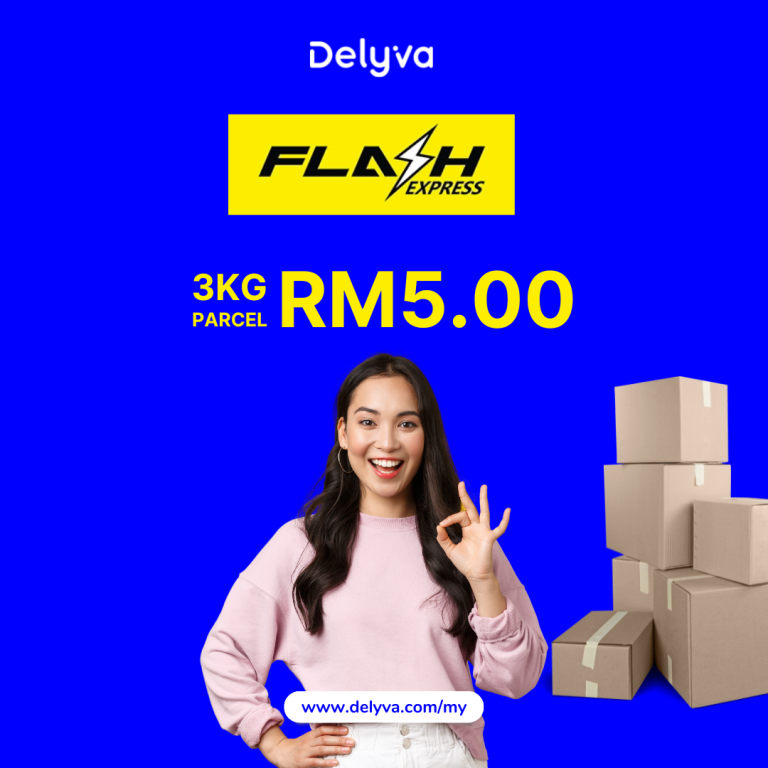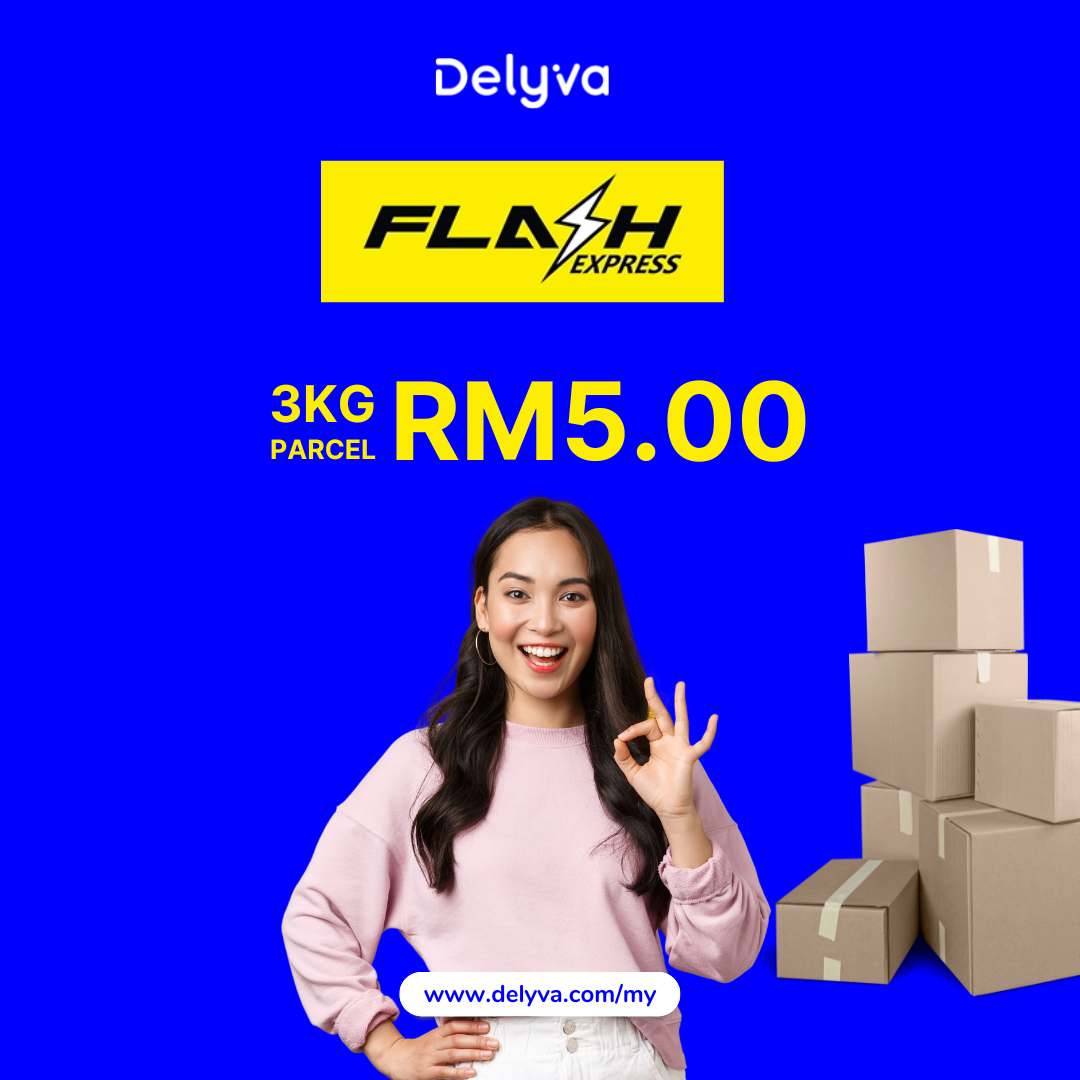 We want to help you achieve your goals, and we're dedicated to improving our service every day.
That's why we have a Special Flash Express Promotion — from RM5 – 3kg!
We are working hard to make Flash Express delivery rates promotions available for all DelyvaNow users.
And we're confident that these low rates will allow you to get more sales by…
Offering better delivery rates to your customers.
Offering Limited-time free delivery to your customers
Offering Free delivery on orders over RMX Amount
Offering Free delivery when your customers buy 2+ items
Absorbing the delivery rates to offer free delivery to your customers.
and more!
Hope by now, we've given you enough ideas on how you can go about offering delivery promotion within your online store by taking advantage of this DelyvaNow Flash Express promotion.
Note that these rates are only available for a limited time, so please start delivering your orders using Flash Express today!
Terms & Conditions
The promotion is for plans B100, B1000, and B10000.
The promotion is for West Malaysia to West Malaysia only.
The promotion is not applicable from Sabah / Sarawak to East Malaysia.
The promotion is valid until 31st March 2023 only.
---
Why should you deliver with Flash Express?
Lowest Cash on delivery (COD) Courier rates

The minimum charges are RM3.

Fast Cash-on-delivery (COD) Courier settlement

7-14 working days after the delivery date.

Wider coverage within Malaysia

Within Peninsular Malaysia, Peninsular to East Malaysia, & East Malaysia to Peninsular Malaysia, Within Sabah, Within Sarawak, Between Sabah and Sarawak.

Free door-to-door Pick-up

No minimum parcel. Save time & money, no need to drop off.
That's it! If there's anything that we can help you with, feel free to reach out via live chat. We want to ensure your experience is the best it can be with DelyvaNow!
Happy Selling!
Ready to grow your online business?
eCommerce Delivery Simplified with Delyva
Robust delivery features to help you scale your business
Discounted Rates with no minimum parcel
Faster expansion with more delivery coverage (20 + courier partners)
Great Support – 365 days (8AM – 10PM)
Easy Integration with eCommerce platform
Connect your own courier accounts
Real-time Courier Rates
Streamlined Process
Instant Shipping Updates
Branded Experience
and more!