Use MatDespatch runner service during COVID-19 movement control order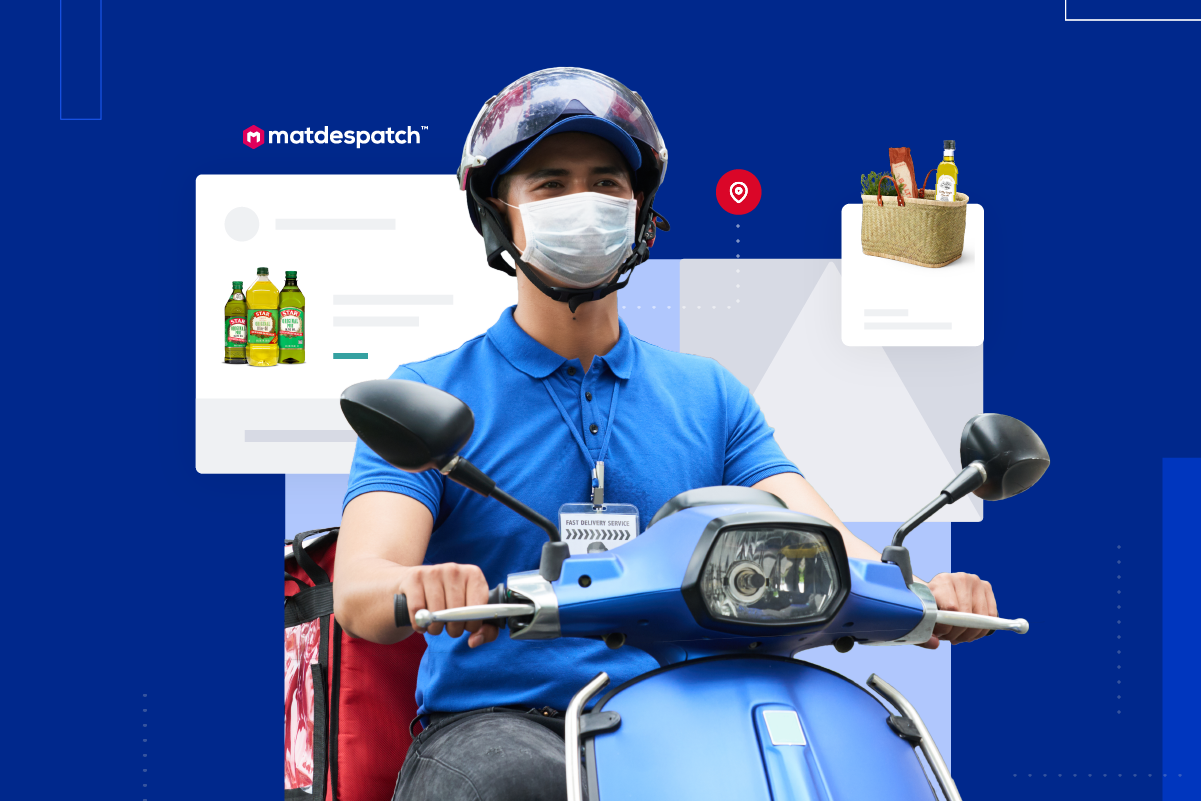 The Movement Control Order was implemented on 18th of March and will continue until the 31st of March 2020 as a preventive measure towards the coronavirus pandemic.  Even though the regulation allows you to leave your home to perform necessary tasks and errands, you should still refrain from going out.   Stay at home. That is the best way to prevent COVID-19 from spreading and making the situation much worse.
Using runners to run errands
Under the regulation, delivery services will still be operating as usual during the period of restriction of movement. We at Delyva would like to take this opportunity to provide as much help as we can to ease the situation.   We are working closely with MatDespatch to provide professionally trained runners that can help run errands for you such as buying food, groceries, deliver goods and more.   This means that you are able to get errands done while staying safe at home.
Safety is top priority
We ensure you that health and safety of our customers and riders are top priority. We have taken necessary measures to minimize health and safety risks, while ensuring limited disruption to the service.   The movement of our riders are monitored and they must follow strict guidelines when performing tasks. We reassure you that safety is our top priority.
How to book a runner
Login your Delyva account. You can register an account for free at www.delyva.com.
In your dashboard, select the type of service that needs to be done. (ex: buy food)

Follow the instructions and fill in the necessary information via the booking form provided.
A rider will be assigned to perform the task.
* Please make sure to keep your distance when giving/receiving goods and when making cash payment.
Service coverage (Postcode)
Kuala Lumpur

Kuala Lumpur

50000-50999

Lembah Keramat/Setiawangsa

54000-54999

Jalan Klang Lama

58000-58999

Jalan Pantai Baru

59000-59999
Batu Caves

Segambut

51200-51299

Gombak/Setapak/Wangsa Maju

53000-53999
Kepong

Jinjang

52000-52099

Kepong

52100-52199

Bandar Manjalara/Bandar Sri Damansara

52200-52299
Cheras

Pudu/Jalan Imbi

55000-55099

Kampung Pandan

55100-55199

Chan Sow Lin

55200-55299

Pandan Perdana

55300-55399

Pudu

55400-55499

Ampang

68000-68099
Petaling Jaya

Petaling Jaya

46000-46999

Kelana Jaya

47300
Shah Alam

Shah Alam

40000-40999
Klang

Klang

41000-42299
Kota Damansara

Mutiara Damansara

47800-47899

Petaling Jaya Utara

47400-47499

Taman Tun Dr.Ismail/Kuala Lumpur

60000-60999
Puchong

Puchong

47100-47199

Subang Jaya, PJS7, PJS9 & PJS11

47500-47599

USJ

47600-47699
---
Keep calm and stay at home. Let MatDespatch riders do it for you.
If you have any questions regarding this service, please do not hesitate to contact us via live chat or email contact@delyva.com.