Why does the Restaurant Chain need delivery management software (DMS)?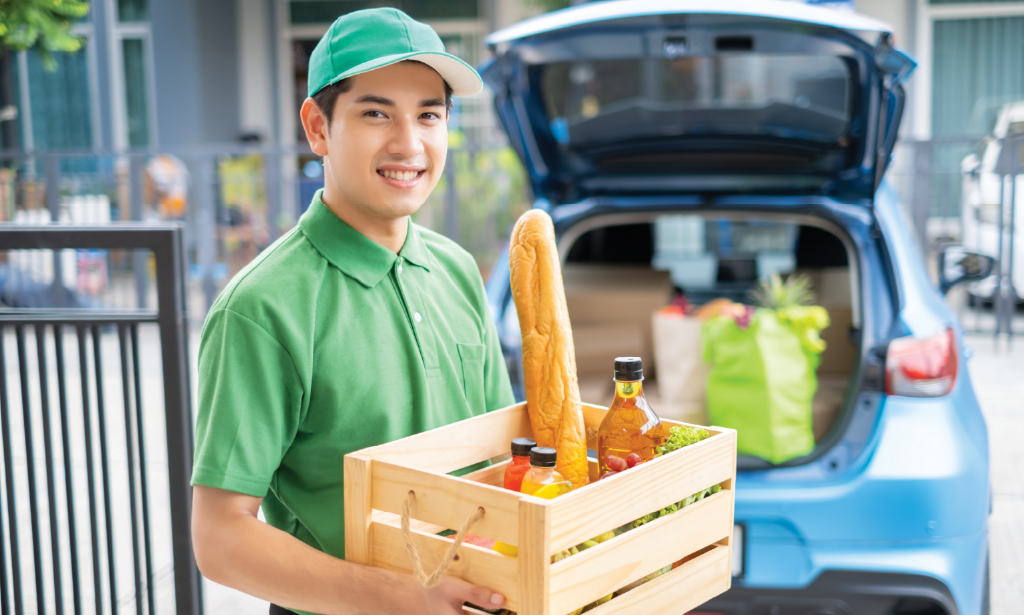 In today's society, the majority of customers are now more inclined and comfortable doing their shopping online. Instead of physically roaming shopping malls to look for a floral black dress, for instance, it's so much easier typing in keywords on the search bar for the same item and within seconds, you get hundreds of dresses that fit the description, making shopping so much easier. In today's technology, savvy shoppers want convenience and at the same time, they want the item almost instantaneously or if not at least to be shipped quickly. 2020 was a memorable year with the pandemic that hit many industries badly. It is also a year where if you don't pivot your company in time, your untimely end comes sooner within a blink of an eye, just like the many companies that vanished. With stay-at-home orders and the social distancing measures during the pandemic, the buying has got to continue, not physically but via e-commerce as the preferred channel.
Delivery Management Software for Restaurants
Malaysia is a country that brings together many different cultures, the food is or course, highly varied. Street food, whether in cities, villages, or small towns, is almost everywhere and we have many different types of restaurants ranging from 5-star fine-dining to our favorite local takeaway restaurants. Now that the pandemic is still in the midst and we do not know for sure when the madness will end, restaurant owners have to take advantage of technology to improve their business operations which would also mean having to consider how to integrate delivery solutions into day to day operations of their business. As we know dine-in is allowed but at a lesser capacity, most restaurants need to have a delivery system in place because almost half the number of customers will choose to get their orders delivered nowadays. Because honestly, for some busy professionals and families, it is much simpler and convenient to go online, place an order and get their food sent out to them, and as time is of the essence, today's consumers don't mind paying additional fees for deliveries. To make things a little bit more interesting, I am going to elaborate further with some examples. Let's imagine these scenarios of three different restaurant owners on a Friday night (used to be the busiest night of the week, pre-Covid).
Restaurant Qwali has 60 Seating
Capacity and Its Fully Booked
In this first example, the restaurant is operating at full capacity. The owner is more than happy because he knows his tables are all filled up with a great crowd compared to the other two restaurants down the road which always seem empty.
Ching's authentic Taiwan Restaurant
Has NO Seating Capacity and Focuses Mainly on Deliveries
In this example, Ching's authentic Taiwan Restaurant is doing okay, could be better though. The husband is tasked to deliver the food orders using his small car, but Ching has not adopted the use of technology as being rather old-fashioned, she wants to continue taking orders on the phone or walk-in through writing on pen and paper, resisting change.
Giovanni's Italian Pizza Restaurant
Also Has NO Seating Capacity and Focuses Mainly on Deliveries
In this third example, although uncle Giovanni is old-fashioned, he has invested in the use of technology as advised by his nephew, John. John created a great website where the pizza's customers can place an order and pay for it online, with the latest delivery management software in place. All uncle Giovanni had to do was to hire 6 additional delivery drivers for busy days and nights (Friday and of course the Weekends) however, his delivery staff use motorbikes for faster and more efficient deliveries. Providing great food and customer service, residents around his local area are fully aware of his Italian Pizza restaurant's order capabilities by reading the online reviews. So now, all uncle Giovanni does is sit back, use technology to his business's advantage and make sure that the pizzas are as great as his Granny used to make them back in Italy. Out of the 3 examples highlighted above, uncle Giovanni not only makes more profits, but he is also better at meeting the demands of today's busy customers. That brings us to the conclusion that simple investment in technology and delivery management systems will always outperform manual type of delivery management solutions in terms of return on investment (ROI) for your business. Don't be alarmed by the high cost to digitize as now, you can simply subscribe to a good online ordering system and delivery management system. Even the logistics to run a food delivery business can be outsourced to instant delivery service providers (recommendation – Matdespatch and ZeptoExpress). Online order management system like Maynuu and delivery management system like DelyvaX offers a seamless customer experience with accessible pricing to help you with the processes. So, your business model can even be better than that of uncle Giovanni leaving you to fret on just the food warmer to keep the food warm while delivering.