4 Key Considerations when Making Cross-Border Payments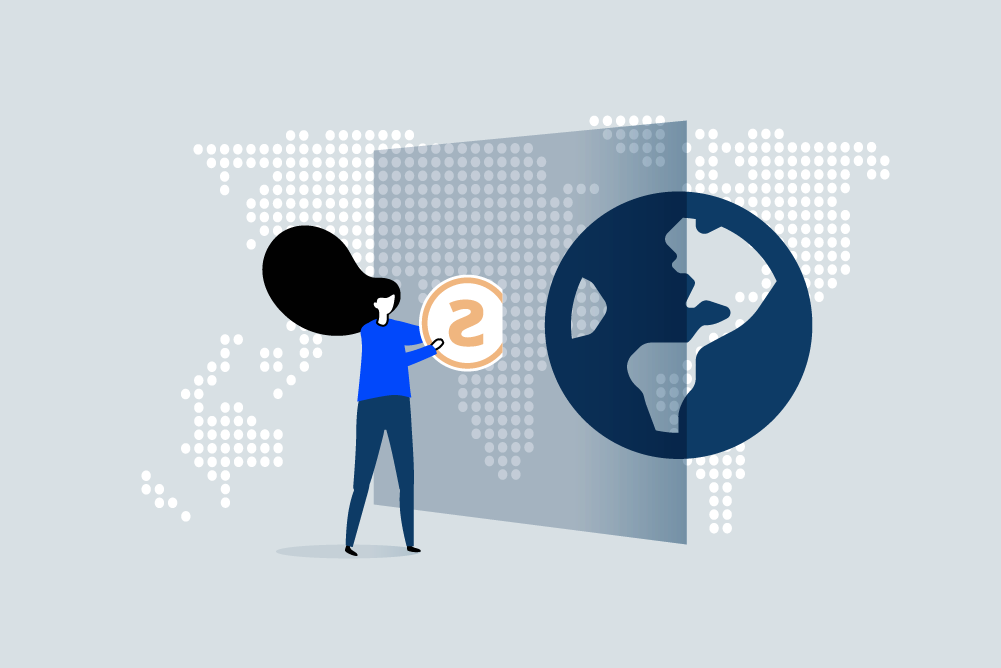 Importing goods from overseas is one of the ways to source products for an e-commerce business. But it's not as simple as buying from a local e-marketplace with local payment options.
Before making cross-border payments, you need to consider these 4 things so that you can get the most out of it.
1. What are the transaction fees / miscellaneous fees incurred?
Typically, in telegraphic transfers or cross-border payments, you will incur some form of transaction fees.
For telegraphic transfers through banks/ SWIFT Network (Society for WorldWide Interbank Financial Telecommunication), they will charge you an upfront transaction fee.
However, as most banks will rely on a network of intermediaries to get your funds from Point A to Point B, it will be hard to estimate the exact amount of miscellaneous fees incurred.
Intermediary institutions charge a transaction fee for moving the funds across the SWIFT network, which in turn results in high, compounded fees.
The key is to find a remittance service provider that uses as few intermediaries as possible.
Alternatively, online money transfer operators like MoneyMatch operate on a pre-funding model through a wide global network of agents.
This allows them to by-pass the miscellaneous fees incurred through intermediaries and promise a one-time flat fee for cross-border transfers.
2. How much are you getting above the Mid-Market Rates?
When transferring money overseas through bank accounts, the mark-up fees one pays for currency exchange is dependent on the exchange rates the chosen financial institution offers.
But first, what exactly are exchange rates?
Financial institutions make money through a margin charged on top of the Mid-Market Rate, the difference between their cost of capital and the price they sell it for.
The business model is no different from any other business. Mid-Market rates are one of the costs of a currency the bank offers their customers.
As traditional financial institutions have high overhead costs (think physical branches, armies of staff, other financial obligations etc), the margins they charge on top of the Mid-Market Rate helps them cover these costs.
For a very long time, consumers didn't have other options when it comes to money transfer – a lack of competition has lulled these traditional financial institutions to comfortably charge exorbitant margins on exchange rates.
You need to compare the options you have. Either compare rates offered by different banks or consider digital alternatives that can provide much more competitive rates such as MoneyMatch.
3. How long does it take for your recipient to receive the funds?
Clearing time is also a major factor to consider when making cross-border payments. It is important to ensure your transfer clears fast enough to meet invoice deadlines.
When using traditional financial institutions, transactions can take from 3 to 5 business days depending on the destination. The transaction can even take longer to clear if there are public holidays in the passing countries.
The key here is to be clear on the promised turn-around times by your money transfer operators/ banks, and to ensure it has a sufficient cushion to ensure your payment reaches your recipient in time.
4. Is it secure and legal?
Another factor to consider is the security of one's funds as well as the legality of the institution(s) that carries out the transfer.
There are hundreds, if not thousands of institutions who offer remittance services, but not all of them have been properly licensed by the relevant authorities.
Using illegal remittance service providers may seem like a good idea in the short term because they can offer better rates and are often an end to end service but doing this can seriously put one's company at risk. Not a good idea if you plan to grow your business long term.
Really consider these four things before you start making cross-border payments for sourcing your products. Find the best solution that fit your business.
If you're looking for cross-border payment solutions, Delyva users get to enjoy RM50 off on first transaction when sign up with MoneyMatch. Enjoy hassle-free and cost-efficient cross-border payments without having to ever leave your office.
Sign up using this special link to enjoy this promotion: https://transfer.moneymatch.co/?ref=signup&code=Delyva
This is a limited time offer.
---
Akmal Syahirah
Akmal is a marketer at Delyva. She runs social media and connects with the Delyva community.
---