Bulan Bintang Tingkatkan Jualan Dengan Next-day Delivery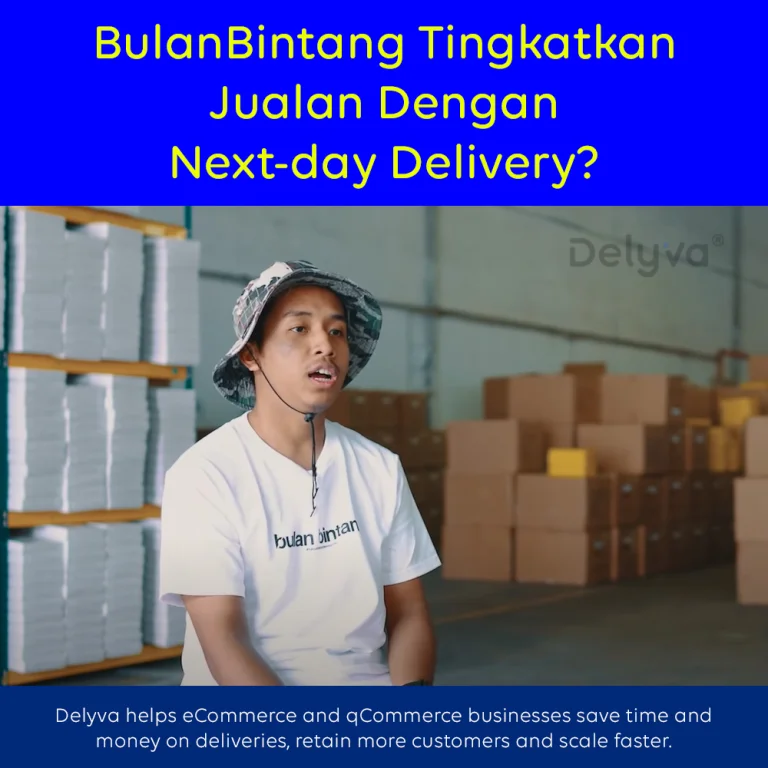 Anda tahu tak? Melalui video di bawah, owner brand Bulan Bintang HQ menyatakan "Next-day delivery". Iaitu "Order hari ni, dijamin sampai besok" adalah salah satu sebab jualan beliau meletop.
Kenapa Customer Suka Same-day delivery & juga Next-day delivery?
Tak perlu risau order tak sampai sebelum Raya.
Tak perlu pening masalah hub courier peram barang.
Jadi anda sebagai pengguna DelyvaNow boleh mengambil strategi yang sama, menggunakan Same-day delivery & juga Next-day delivery kepada customers dengan pilihan courier seperti:
Grab Express,
Lalamove,
Borzo,
BungkusIt,
Pickupp,
MatDespatch,
Tapaw Delivery,
GoGet & PandaGo
Jadi ambil peluang ni untuk tingakatkan jualan sebelum Raya dengan Same-day delivery & Next-day delivery sekarang.
https://my.delyva.app/customer/login
---
Safwan Rahman
Head of Growth at Delyva. I help eCommerce & qCommerce businesses save time and money on deliveries, retain more customers and scale faster.
---