DHL SERVICE ALERT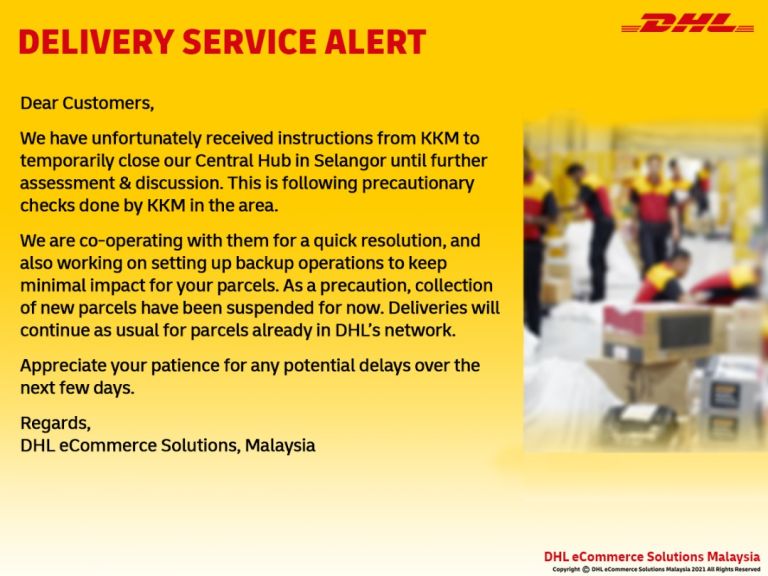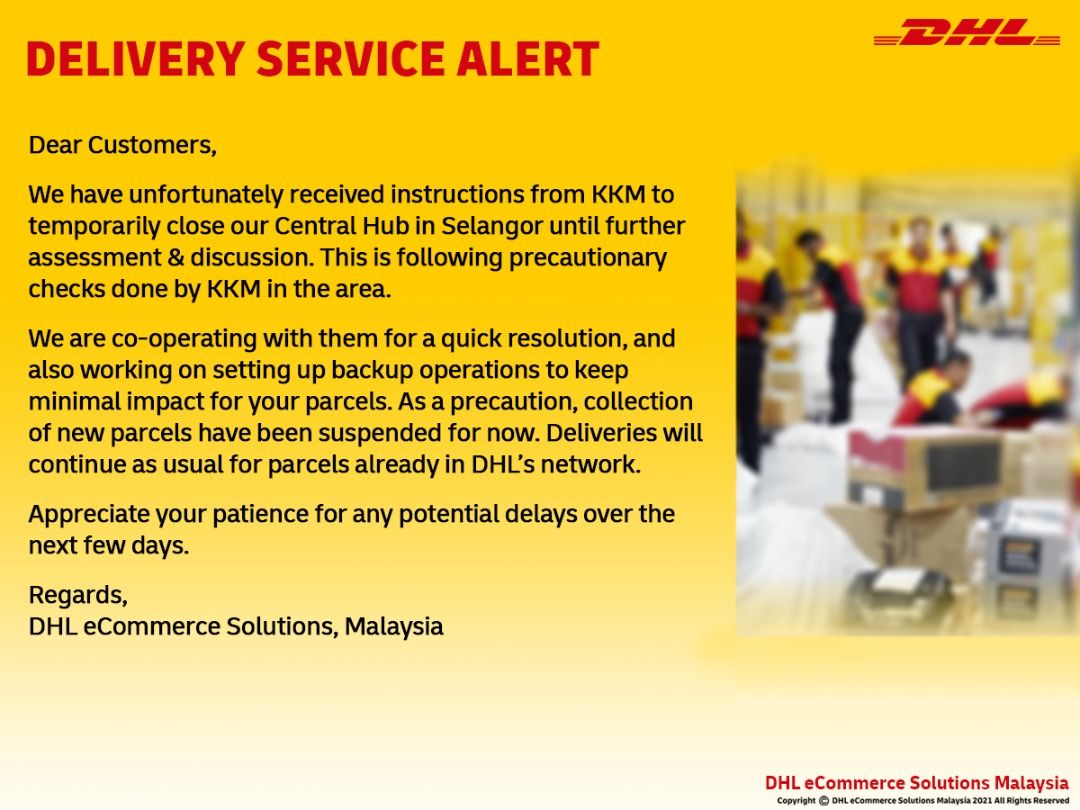 Dear Delyva customers,
Unfortunately, we have received news and an alert from DHL that their central hub in Selangor has to shut down due to advice by KKM. This is following by precautionary taken by KKM in the area.
As precautions, collection of new parcels will be SUSPENDED for now and DELIVERIES will be handled as usual but expected some delays.
We are sorry and hope for your patience until further notice.
---
Pelanggan Delyva yang dihormati,
Baru-baru ini, kami telah menerima berita dan makluman dari DHL bahawa pusat pusat mereka di Selangor terpaksa ditutup kerana nasihat KKM. Ini berikutan langkah berjaga-jaga yang diambil oleh KKM di kawasan tersebut.
Sebagai langkah berjaga-jaga, pengumpulan bungkusan baru akan DITANGGUHKAN buat masa ini dan PENGHANTARAN akan ditangani seperti biasa tetapi dijangka ada kelewatan.
Kami mohon maaf dan mengharapkan kesabaran anda sehingga diberitahu kelak.