6 Steps To Send Parcel by Poslaju in 5 Minutes (2023 Version)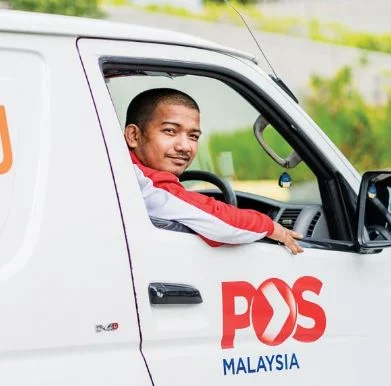 Why People Use Poslaju 
1. Reliability
Pos Laju recorded the greatest processing capacity in Malaysia at 530,000 parcels per day with their two new integrated processing center (IPC2) at KLIA.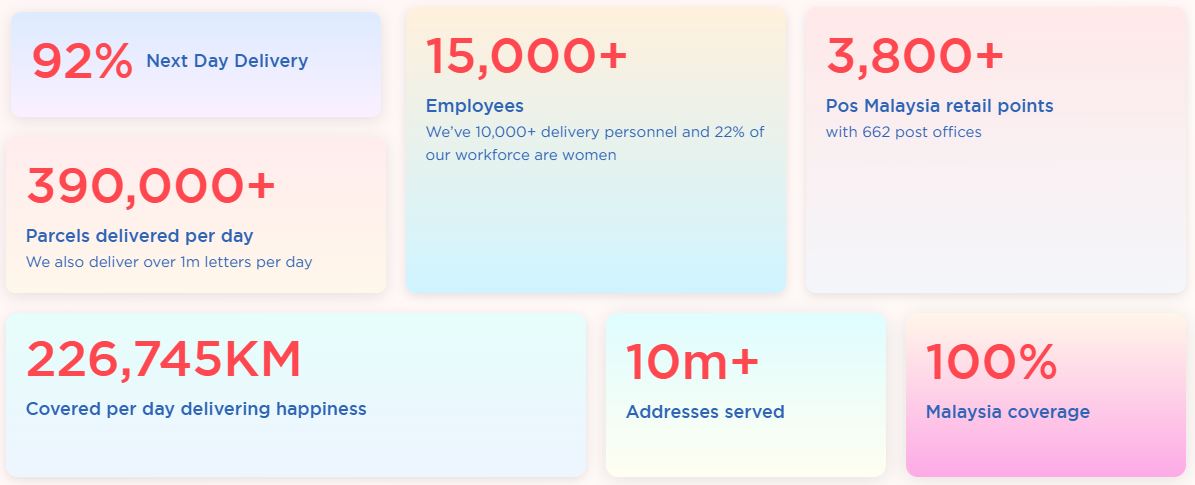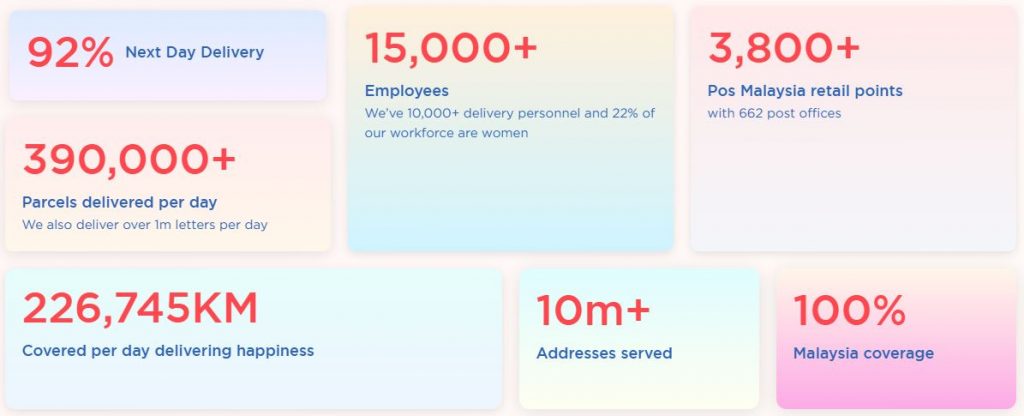 In 2019, the company's fleet of 3,020 delivery vehicles (trailers, prime movers, lorries, three freighter aircraft, two bulk carrier vessels) as well as 6,599 motorcycles recorded delivery of 59.8 million parcels and 175.6 million parcels per annum for each vehicle type. All these are to ensure reliability to provide efficient, uninterrupted services to its customers.
2. Frequent Promotion Rate
Poslaju are known for its frequent promotion rate. Check out at their promotion site like below.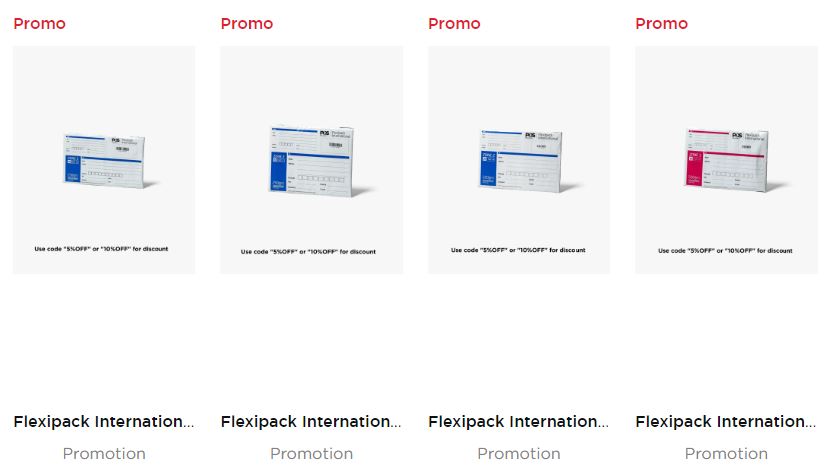 3. Area Coverage (Nationwide)
With more than 200 branches nationwide, and more than 700 postmen, Pos Laju has established itself in numerous rural areas and islands, reaching 241,000 villagers nationwide. Under their parent group Pos Malaysia Berhad, they have an extensive courier network infrastructure, with more than 1,500 primary channels of service delivery that include 99 branches, 39 kiosks, 162 agents spread across the country
How to Send Parcel by Poslaju in 5 Minutes
Rather than hopping from website to website to find what fit, you can easily find the cheapest rate by using Delyva. Not only that, you can directly book within the app. Here's a quick step
1. Sign up Delyva
Log in to your Delyva account or sign up for a new account. No worries, no credit card required.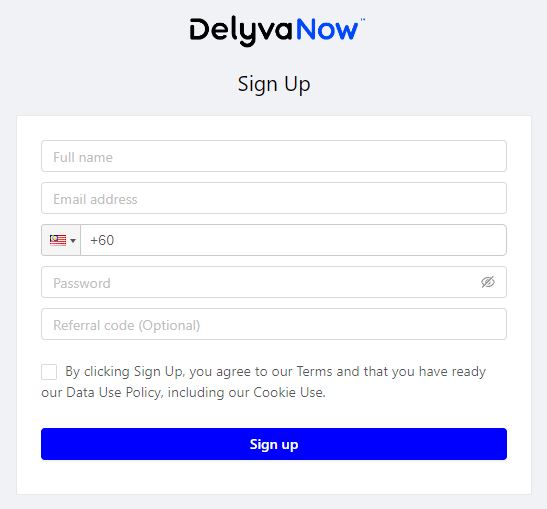 2. Select single order and fill in the details
Select a single order and fill in the required details.

3. Compare Shipping Rates
Available courier service that covers the delivery destination will appear. Select one option that fit your needs.

4. Book Courier Service by Rates
Fill in other required details and click confirm payment.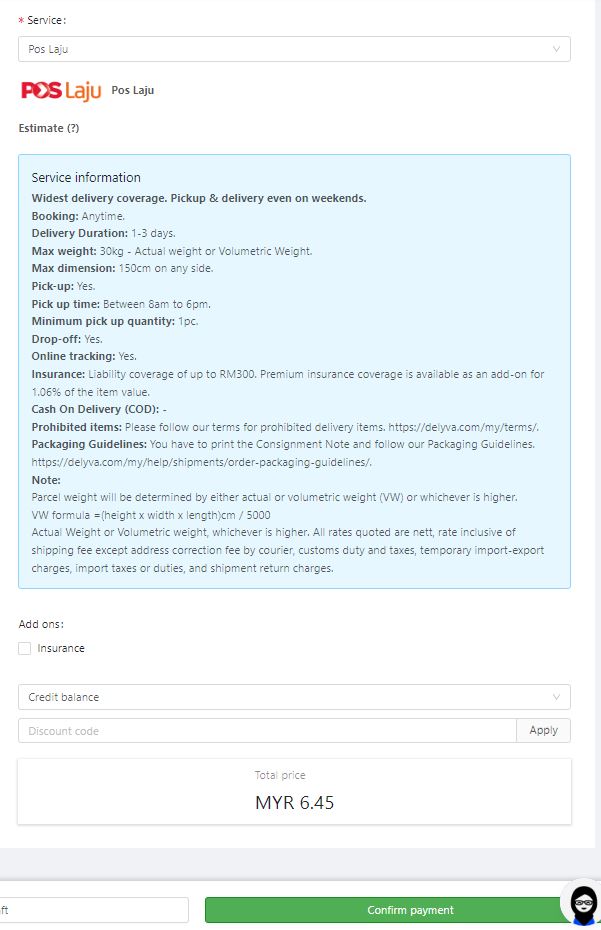 5. Get Notified via WhatsApp Notification
You can also track your "Order Number" via Orders > Pending in Apps.

Benefits of Using Delyva 
1. No Credit Expiration Date <h3>
Base on credit top ups with no credit expiry date. No credit card or subscription required to use Delyva
2. Automated WhatsApp Notification
Delyva can notify both the sender & receiver via Whatsapp, which is arguably a more relevant communication tool among Malaysians over SMS & email.
3. Real-Time ETA for Delivery
Both the sender & receiver can use the tracking number to see the real-time ETA for their delivery. 
4. Able to Bring Own Courier Account 
If you have special rates and special SLA with your courier service partner, you can link them to Delyva's platform. For example, if you have a courier account with Poslaju, Ninjavan, DHL or others, you can link those existing accounts with Delyva.
5. Compare by Fastest, Best-Performing & Cheapest
Delyva lets you compare couriers not only by price but also by the fastest & best-performing.
6. Multi-Courier & Multi Delivery Types
Delyva is able to offer the most variety of deliveries in modern online businesses. So whether you are a baker or reseller to Singapore, Delyva will able to assist you
Instant Delivery
The on demand delivery for food or urgent documents. Usually delivered within 1 hour upon order.
Same-Day Delivery
Another on demand but it is more on non-perishable items like gifts.
Standard Courier
The standard delivery that we all use during our regular online shopping
International Courier
Sending parcels to international clients? Delyva will assist you end to end.