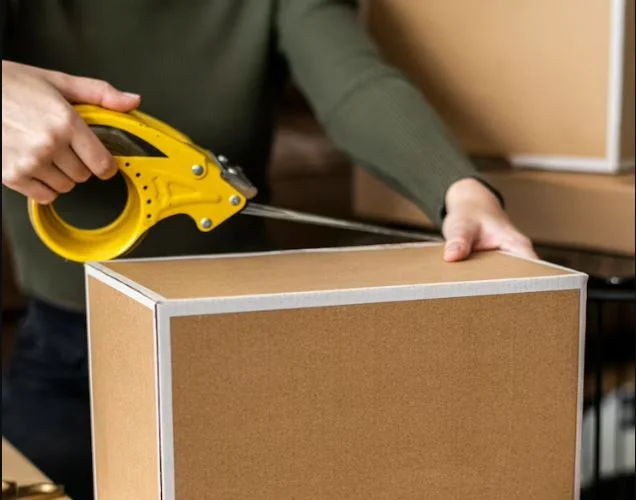 Why You Need to Package Your Parcel Properly
1. Parcel Security 
To ensure the item purchased by customers arrives at their destination safely, make sure that your packaging won't break, split or open. Events like these happen when a parcel is poorly or insecurely wrapped. So to minimise the risk, make sure your parcel's packaging is secured properly.
2. Better Customer Experience
Packaging is now seen as an indicator of your business's quality as it cultivates a sense of branding and professionalism. A neatly packaged state is a sign of professionalism and trustworthiness on customer's eyes, Where as a poorly-packaged state, the customer is unlikely to trust your business in future
3. Fragile Item Need Special Package
Even if an item isn't fragile, it can still be cracked, dented, spoiled or suffer from other forms of minor damage. It definitely affect customer's satisfaction even if the damage is purely cosmetic
Always make sure your parcels are packaged securely to avoid minor damage.
How To Package A Parcel in 3 Minutes
1. Find a right box
It can be a box or a courier bag, depending on the type of products you're selling. You have to ensure it has the right size, strength, and shape.
Take into account spaces and gaps between the box and the item.
2. Wrap and buff 
Wrap each item individually with bubble wrap, or foam, or thick paper. Make sure it is wrapped and taped properly.
If it's hollow, like a vase, fill in the inside as well. If you're shipping an electronic device, consider using an anti-static bag. 
For the gaps in between items and box, fill in with bubble wraps, crumpled paper or peanuts foam.
This to make sure the item will be protected and cushioned your product from any possible shock, especially when you are sending a fragile item.
3. Seal parcel with tape 
A firm and strong tape will significantly reduce the chances of your box getting damaged or splitting open. If you have a bigger delivery budget, use strong packaging tape rather than sellotape. This will maintain your box's shape and adhere throughout different weather conditions. 
4. Wrap parcel with transparent plastic
Boxes are made from paper cartons, so it definitely get soaked when raining. It is advisable to wrap your parcel with transparent plastic. 
Plus a fully wrapped parcel has a tendency to be more better and stronger 
5. Label package with right information 
Final and easiest step but there are still a few tips to consider:
Avoid placing any of the package's seams.

Avoid taping over any bar codes

Place the label at a place that is

easy to read and scan.