How to Send Parcel from Malaysia to Indonesia?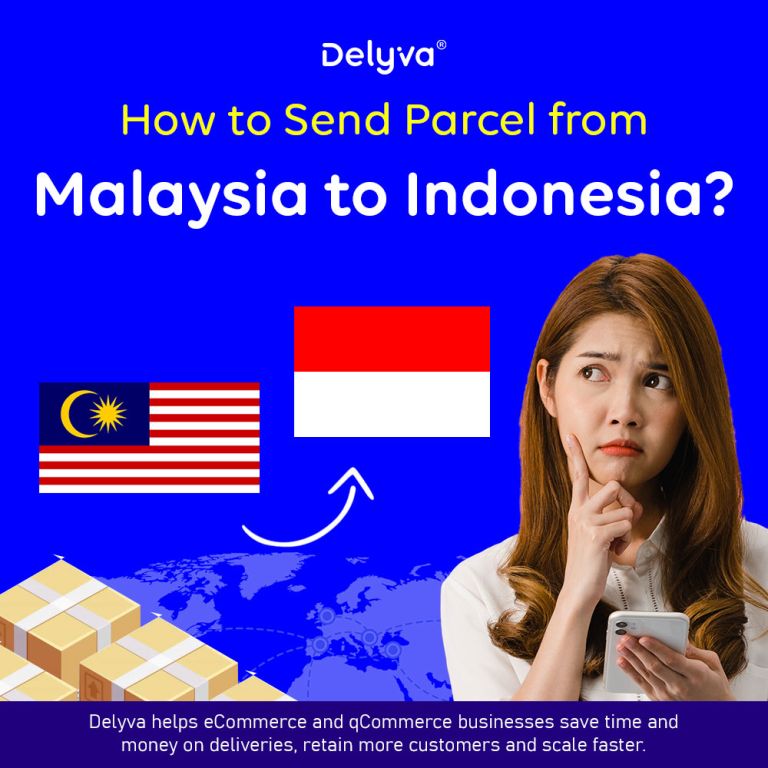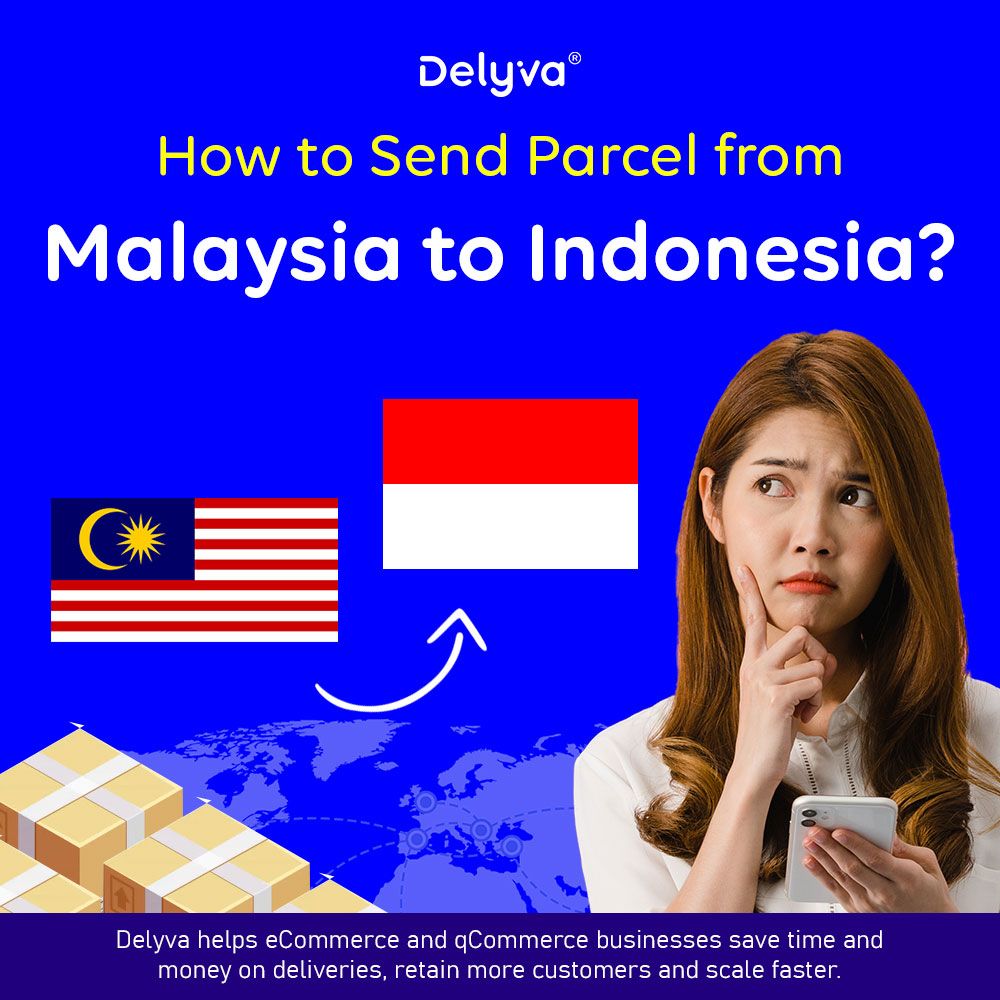 Need to send a package from Malaysia to Indonesia? You're not alone.
Malaysian eCommerce retailers looking to expand beyond their borders can always hit the market across Indonesia.
However, many eCommerce retailers are still hesitant to offer international shipping due to the high costs and risk of damaged packages.
Sometimes it can take weeks for items to reach their destination, which can be frustrating for customers who expect to receive their purchases quickly.
If you are planning to ship a package from Malaysia to Indonesia, you need to find the best international courier service provider so that your package can travel hassle-free.
You may also want to look for the most cost-effective international shipping rates to ship to Indonesia while your package is handled professionally.
We at DelyvaNow understand, that as eCommerce retailers you are always looking for the best way to send your parcel overseas. You want to make sure that it is easy to do so.
Ok, let's check out How to Send Parcel from Malaysia to Indonesia by using DelyvaNow International Shipping
Step 1. Get Shipping Rates / Price
The first step in the shipping process is to find out what the shipping rates are.
Shipping rates / prices can be calculated by using a tool like DelyvaNow Shipping Rates Calculator.
This tool will provide you with all of your options for courier and pricing, so you can choose which service best suits your needs.
You can also use this tool to get a quote from multiple couriers at once, saving time and effort by not having to go through each courier individually.
To calculate the cost of international shipping from Malaysia to Indonesia, you will need to know the weight and dimensions of your package, as well as its destination country's postcode.
Be sure to weigh and measure your packages correctly, so you are able to avoid incurring any extra fees.
Using a set of scales, weigh your package in kilograms.
Measure the length of your package.
Measure the width of your package.
Sign up & login into DelyvaNow Customer Portal to use Shipping Rates Calculator

Step 2. Choose Courier
By using DelyvaNow, there are many different couriers to choose from. You will need to decide what kind of courier you want. There are many different couriers to choose from, and they all have their own pros and cons. It is important to find the right one for your business needs because it can make a big difference in how quickly your items get delivered.
Below are the couriers available on DelyvaNow for sending a package from Malaysia to Indonesia.
Teleport Standard International
Janio
Aramex International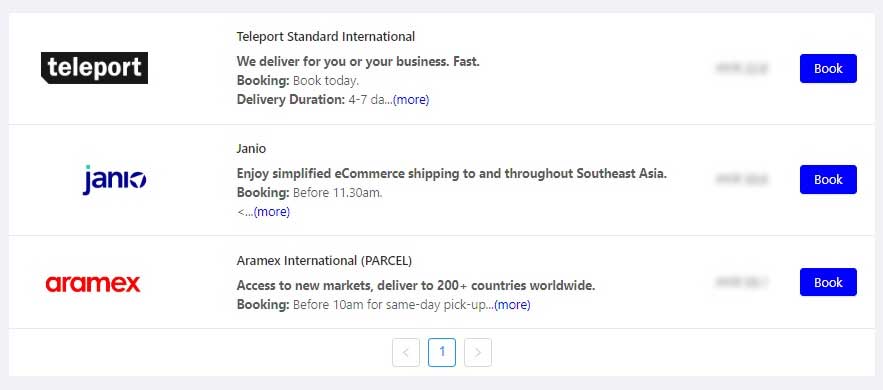 Step 3. Print Shipping Label
Once you have selected your preferred courier for sending package(s) from Malaysia to Indonesia, the first thing you need to do is to wrap your package properly.
You should use a lot of tapes and make sure that the package is as secure as possible.
Then, you need to print the shipping label and stick it on your package.
The most important thing is to make sure that the address and phone number are correct so that they can be delivered to your recipient without any problems.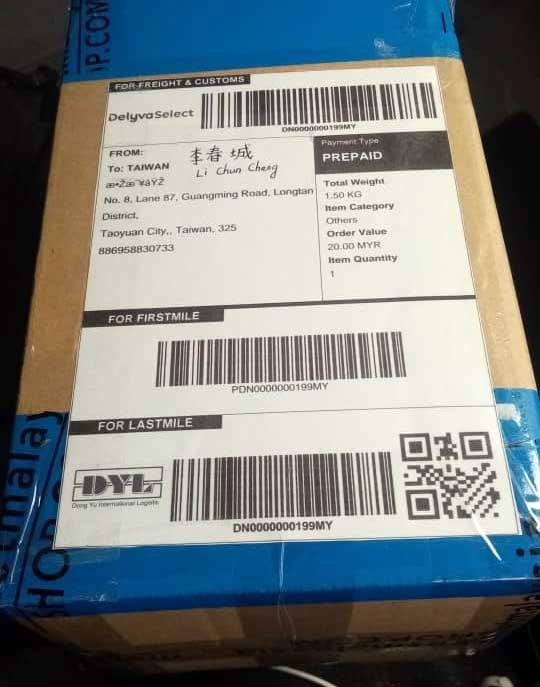 Step 4. Wait for the courier to pick-up
Wait for the courier to pick up the parcel(s) at your location. You can save time by not needing to drop off at the nearest courier branches.
This is one of the reasons why DelyvaNow has become so popular. Delivery and pick-up services can be done on-demand and you don't need to waste your time dropping off your parcel.
This is a new way of doing business as it saves you time, and you can focus on other business activities as such marketing or spending quality time with your loved one.
Step 5. Delivery & Status
Once the package has been picked up. With DelyvaNow, customers/recipients will be able to track their deliveries in real-time on their mobile phones as they go.
The tracking number will be sent automatically to them via SMS or E-Mail.
You as a sender will also be able to automatically receive notifications when a customer has confirmed that they have received their package.
Delivery and tracking are one of the most crucial aspects of the delivery process.
A lot of companies don't have a system set up for this. Courier partners are often used to quickly pick up and deliver packages, but customers don't always have visibility into where their packages are at any given time.
Conclusion
The eCommerce industry is constantly growing at a fast pace. International shipping is necessary for many businesses.
It helps them to reach a wider audience and sell products to international customers.
But with the increasing complexity of international shipping, it is becoming more and more difficult for sellers and customers.
DelyaNow makes the process of international shipping much easier and less stressful.
Check out DelyvaNow International Shipping, and start sending parcels globally from Malaysia.
cross border, international shipping, send parcel from malaysia to indonesia
---
Safwan Rahman
Head of Growth at Delyva. I help eCommerce & qCommerce businesses save time and money on deliveries, retain more customers and scale faster.
---