Import your Orders from Messaging Apps via Instabook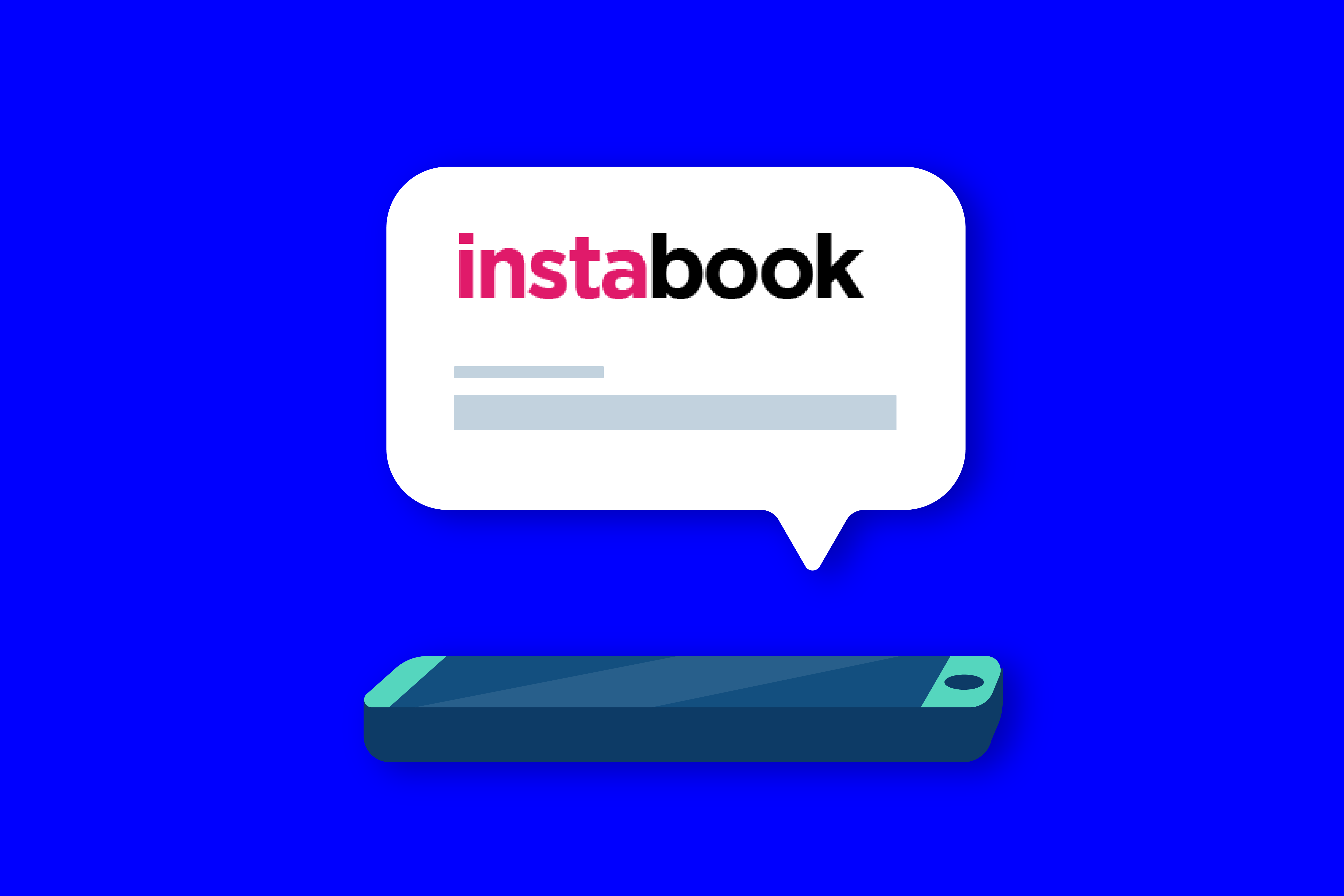 Do you sell via WhatsApp, Facebook, Instagram, Wechat, Twitter? Here's for you.
Usually when you got orders from your customers, you will ask them for their details for the shipment right? Then, you will type or paste their details in the booking form. Actually, you can save your time by asking your customer to fill out the shipping details. 
So how can you do that? This is easy. You just need to copy your Instabook link and send to your customers via messaging apps (WhatsApp, Instagram, Messenger, etc). They will fill out their details in the Instabook form. While they are filling out their details, you may use your extra time packing their item to the parcel. You can then proceed with the shipment after they have submit the form.
Follow these steps to use Instabook:
Log in to your Delyva account and on the left menu, click Integration > Setup.
Add new integration (+ Integration) and select Instabook.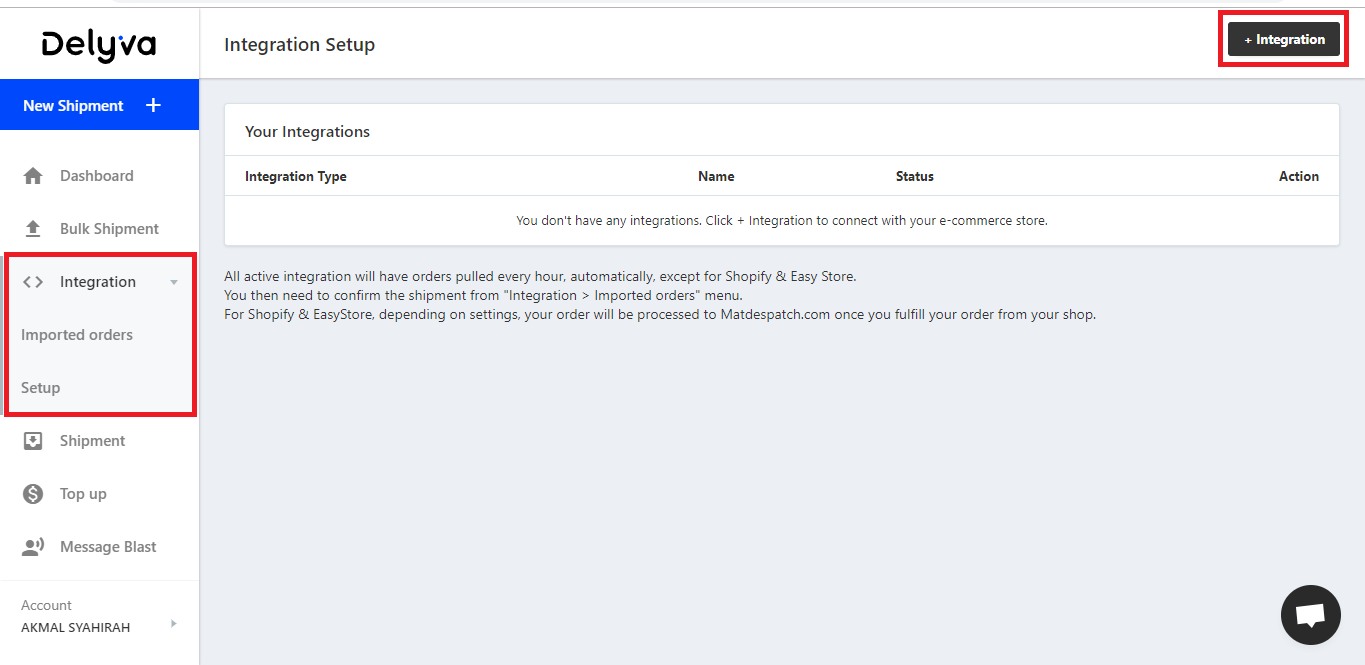 Click "Copy Url" and send it to your customers via WhatsApp, Facebook Messenger, Instagram DM or any other messaging apps you use to communicate with the customer.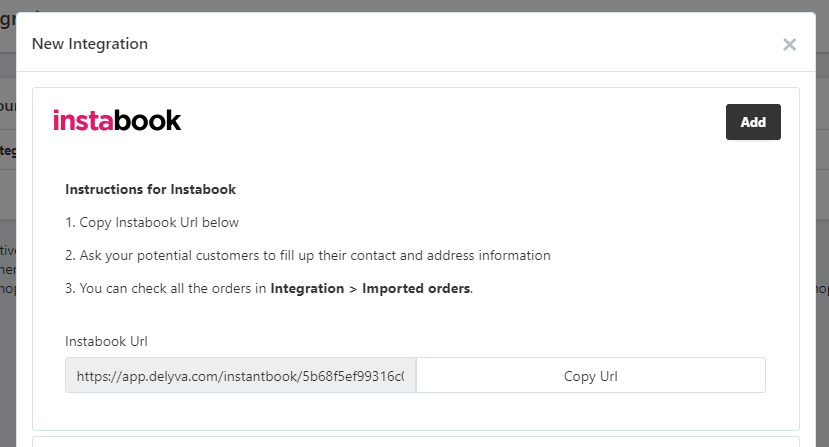 Example: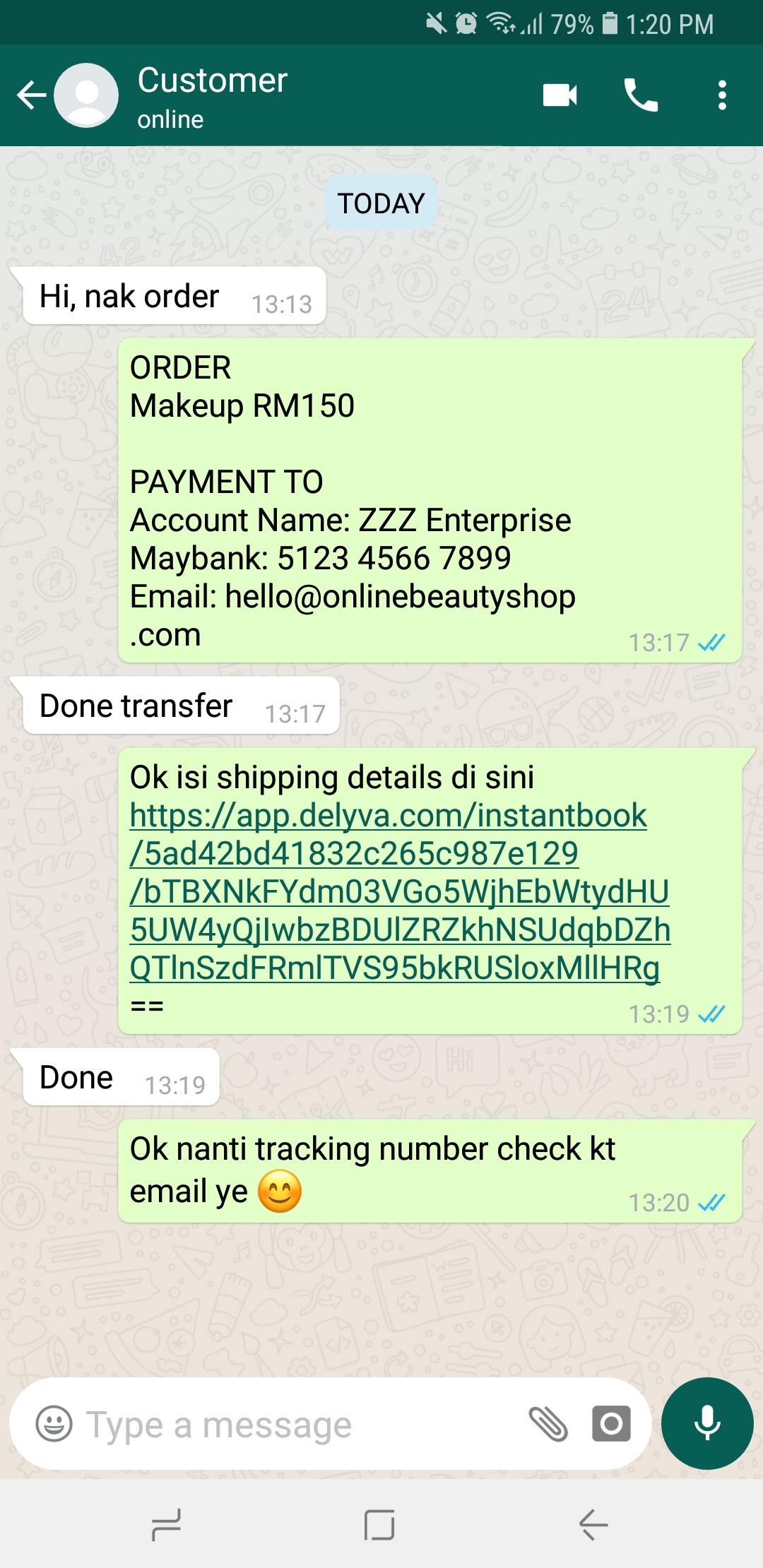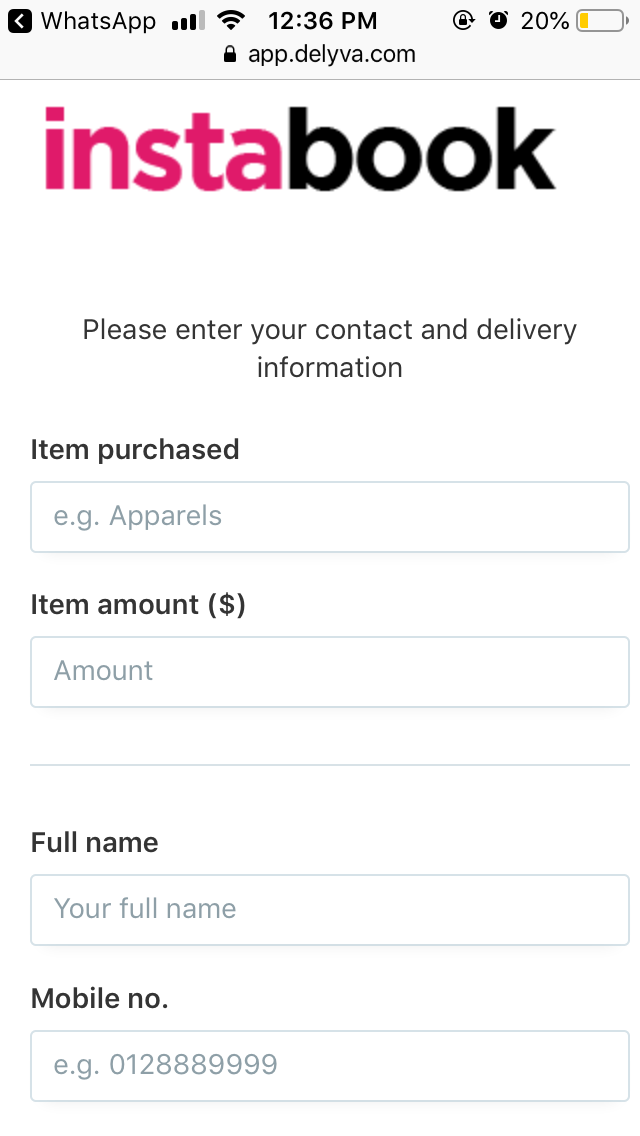 After your customers successfully filled out the Instabook form, it will appear in your Delyva account under Integration > Imported orders.
You just click on "Click Shipment" to book delivery for the order and print the consignment note.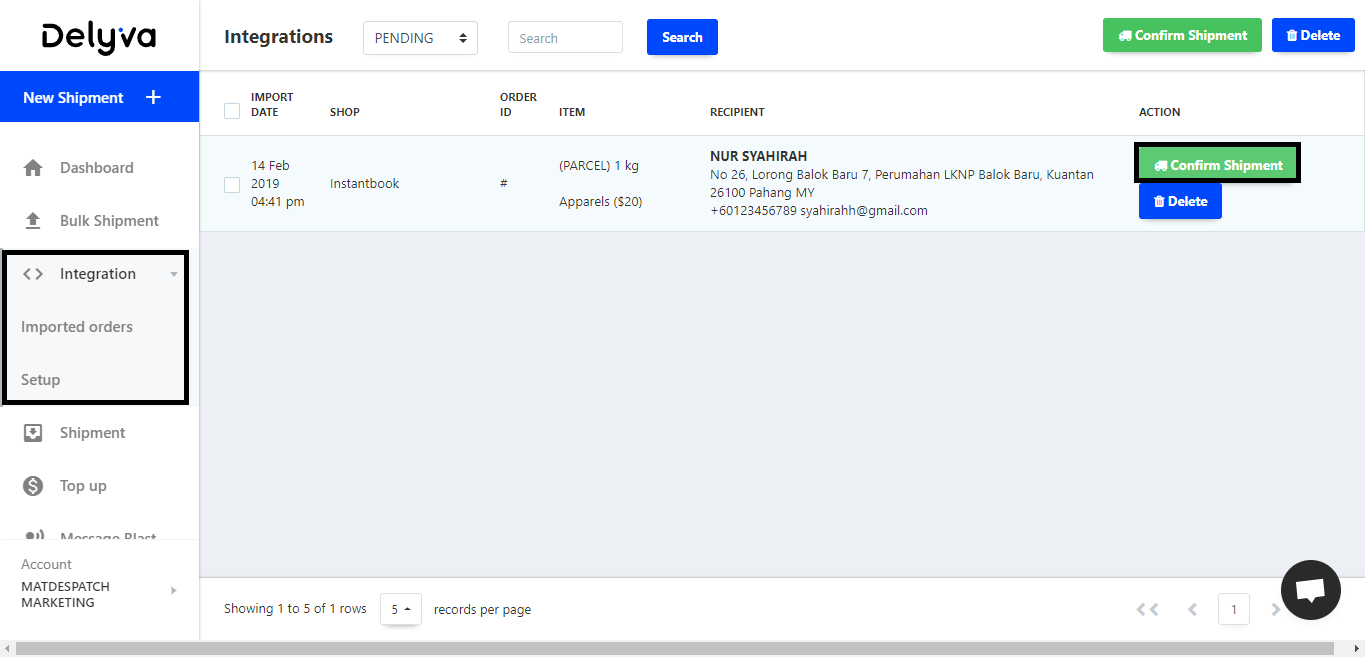 Done! Just wait for the rider/PosLaju to pick up your item.
You can also watch this video for full tutorial.
If you need help, you may contact our support and we're ready to help you 😉
---
Akmal Syahirah
Akmal is a marketer at Delyva. She runs social media and connects with the Delyva community.
---