5 Steps For Motorcycle Delivery in Malaysia Within 5 Minutes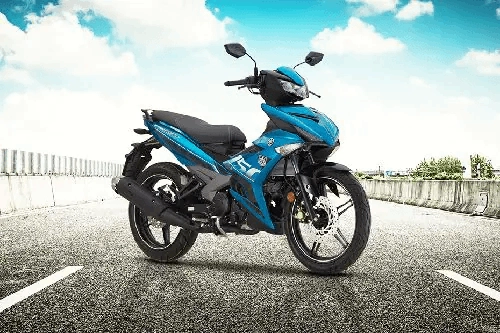 What is motorcycle delivery?
Moving your stuff from one state to the other is a hassle. But what about your bike if you had one? Selling it definitely is not an option. So many just ride their motorcycle to that new destination without knowing that we can courier a motorcycle in Malaysia.
How to courier a motorcycle in Malaysia?
You'll need to find a reputable motorcycle shipping company or a transporter that can handle the transportation. There are three known ways to courier your motorcycle:
1. Third party transporter
You can hire a transporter. Usually the ones that use a pickup truck or a one tonne truck. But these services usually offer interstate transportation only. They might risk themselves being stopped by the authorities if they did cross state transportation. It is also a risky option since they will not insure your motorcycle.
2. Bus
Once it was a popular method because it's the cheapest but currently dying out. If the bus company takes the job, they can be fined or maybe blacklisted by the authorities.
3. A courier platform
The safest method and it is provided by our local courier hero. It may be pricey but at least it is insured.
5 easy steps to how to ship your motorcycle?
Make sure you have the original and the photocopy of the road tax and insurance.
Motorcycle grant with also a photocopy
Empty your fuel tank, disconnect the battery and secure any loose parts
A valid license and IC and a photocopy ready
Compare services and prices of different courier companies before making a decision.
Why use Delyva for your motorcycle delivery?
1. Door-to-door service
PosMoto by DelyvaNow is an easier, safer, and more affordable way to deliver your motorcycles within Peninsular Malaysia. Just book online and we'll come to you to pick up your motorcycle and have it delivered.
2. Safe and insured
When booking via our apps, you can easily enter the amount that you want to insure. We'll do the math. We care about your motorcycle. The whole process will be handled carefully by professionals.
3. Delivery within Peninsular Malaysia
Destination not limited to stations or outlets. Ship to any address within peninsular Malaysia. We are still working on getting east Malaysia into the coverage too.
4. Easy : book by apps or website
Simply book online and wait for our transport partner to come to pick up and deliver for you. After dealing with a bit of paperwork, just sit back and get notified via Whatsapp notification.
Conclusion
It's better to choose a courier company to deliver your motorcycle to your new place. It's safe, insured and trusted, so that you can have a peace of mind as your bike is in a safe hands.