Top up RM5000 to Enjoy B10000 Plan – Limited Time Offer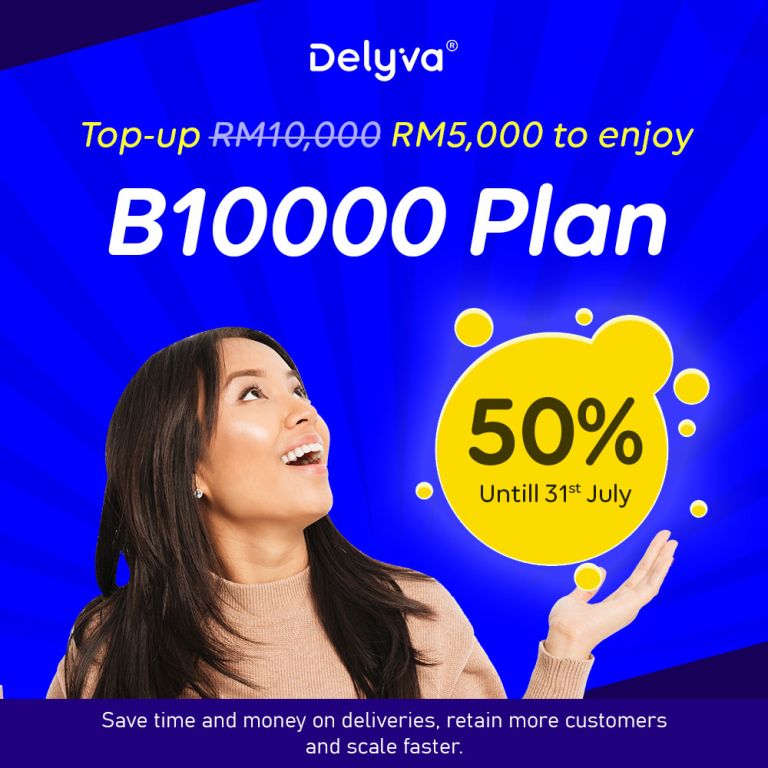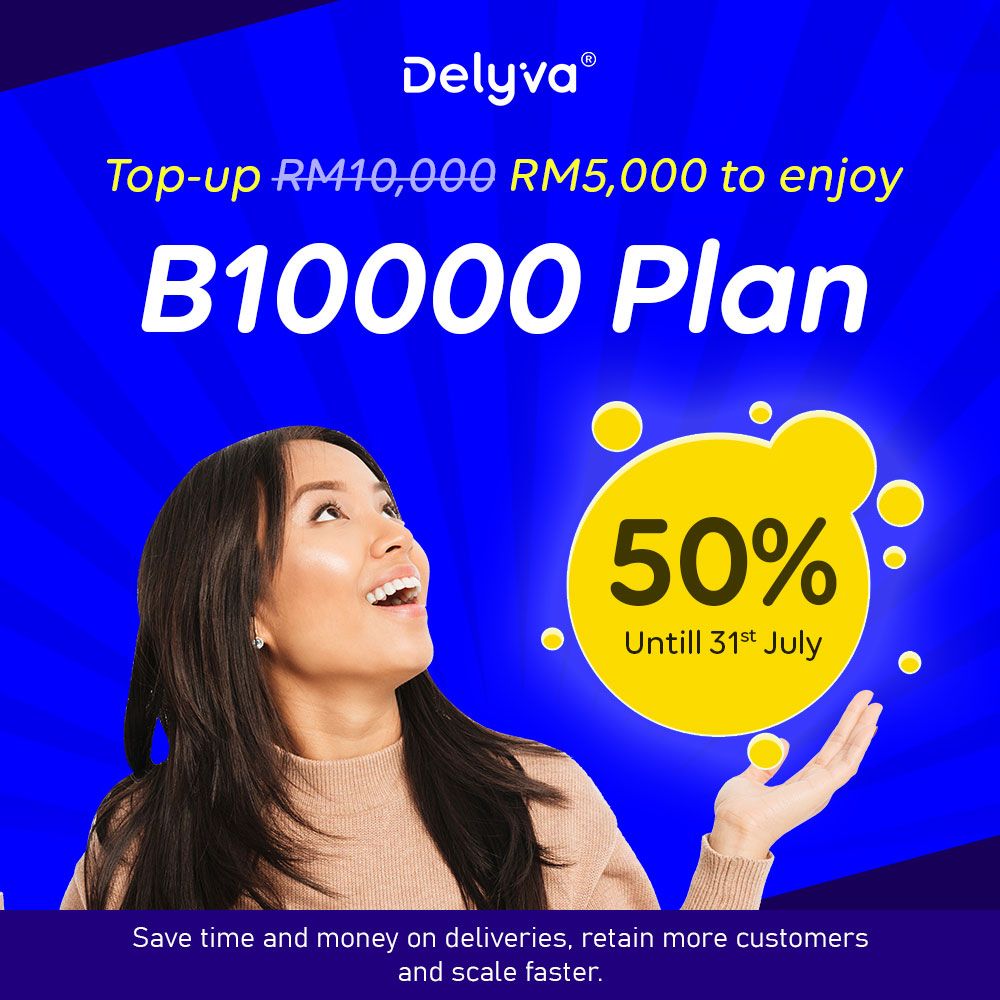 Dear valued customer,
I am writing to let you know about a new promotion we are launching. We recently talked to several of our customers that top-up RM1,000 and we have decided to launch a promotion to make it easier for them to upgrade their plan to B10000.
We would like to offer you a very special deal! For a limited time only, we are reducing the top-up amount for the B10000 plan to RM5,000!
This is a 50% discount on the original top-up amount and will be valid until 31st July.
All you need to do is top up RM5,000 before 31st July then and enjoy B10000 low rates!
Check out DelyvaNow plans & pricing details here.
We understand as an online seller, you are most likely aware of the issues with high delivery costs. Not only does it affect your bottom line, but it also affects the customer experience.
Customers will be less likely to place orders if they know that they'll have to pay a lot for shipping.
This is why it's important to look into solutions like Delyva that can save you money on shipping and keep your customers happy!
Thank you for being a customer, we hope that you enjoy your time with us!
Log in to your DelyvaNow account and upgrade your plan to B10000 today.
If there's anything that we can help you with, feel free to reach out via live chat. We want to make sure your experience is the best it can be with DelyvaNow!
Happy Selling!
---
Safwan Rahman
Head of Growth at Delyva. I help eCommerce & qCommerce businesses save time and money on deliveries, retain more customers and scale faster.
---