1. Sign in to your account.
2. Click New Order > Single Order (for courier service delivery) or Instant Delivery (for same-day delivery service)

3. Fill in the sender and receiver details at 1. 'Sender Details' & '2. Receiver Details'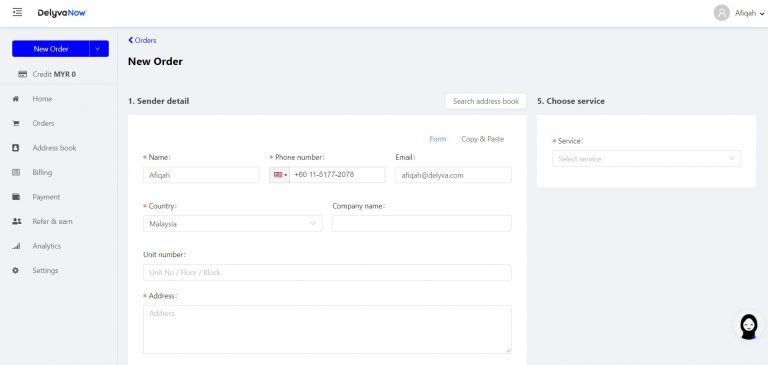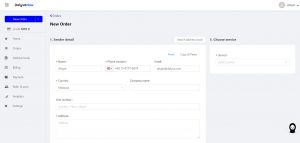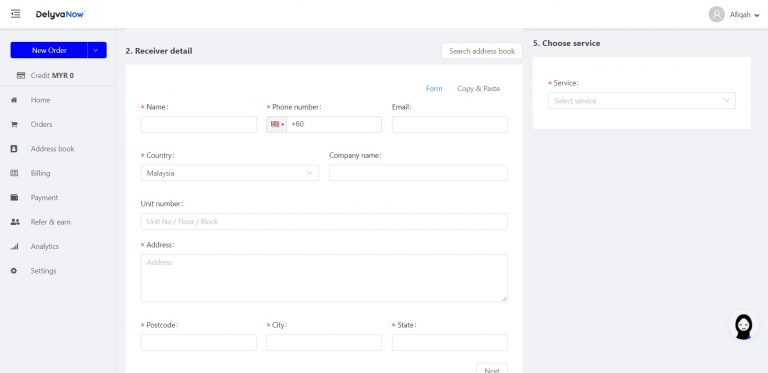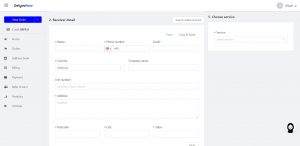 4. Fill in parcel details and choose your package-ready date & time. Please be informed that this section is not the exact pick-up or drop-off date & time. For pick-up service, couriers will pick-up based on their pick-up schedule within their area.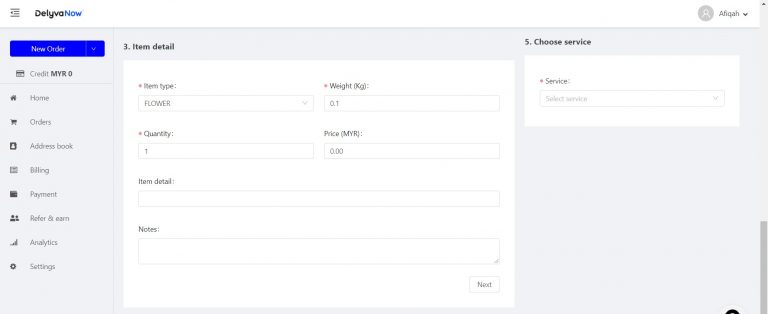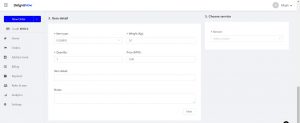 5. Choose a preferred delivery service. Some services may have a minimum pick-up parcel requirement that has been stated on the service description.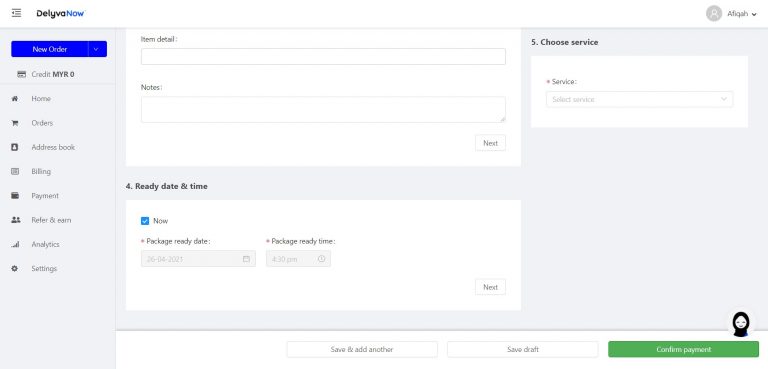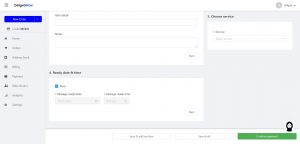 6. Print out the consignment note provided and attach it to the parcel.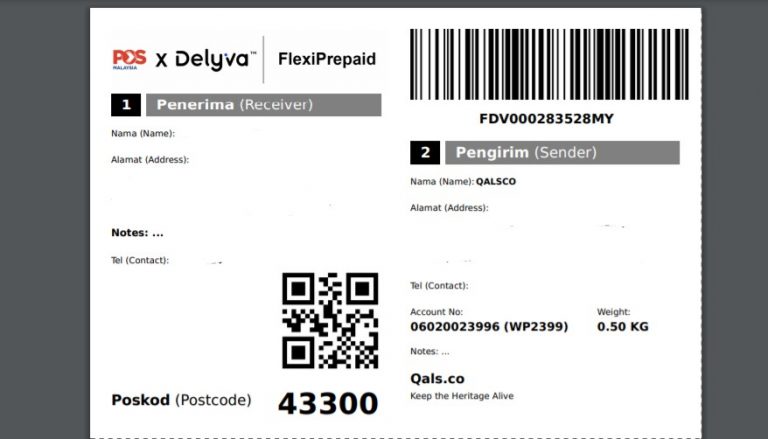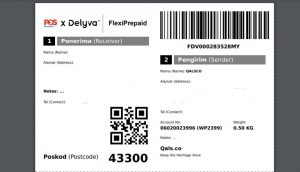 7. Wait for the courier to pick up or drop off at the nearest courier branch.