10 Steps To Marketing a Restaurant Business Online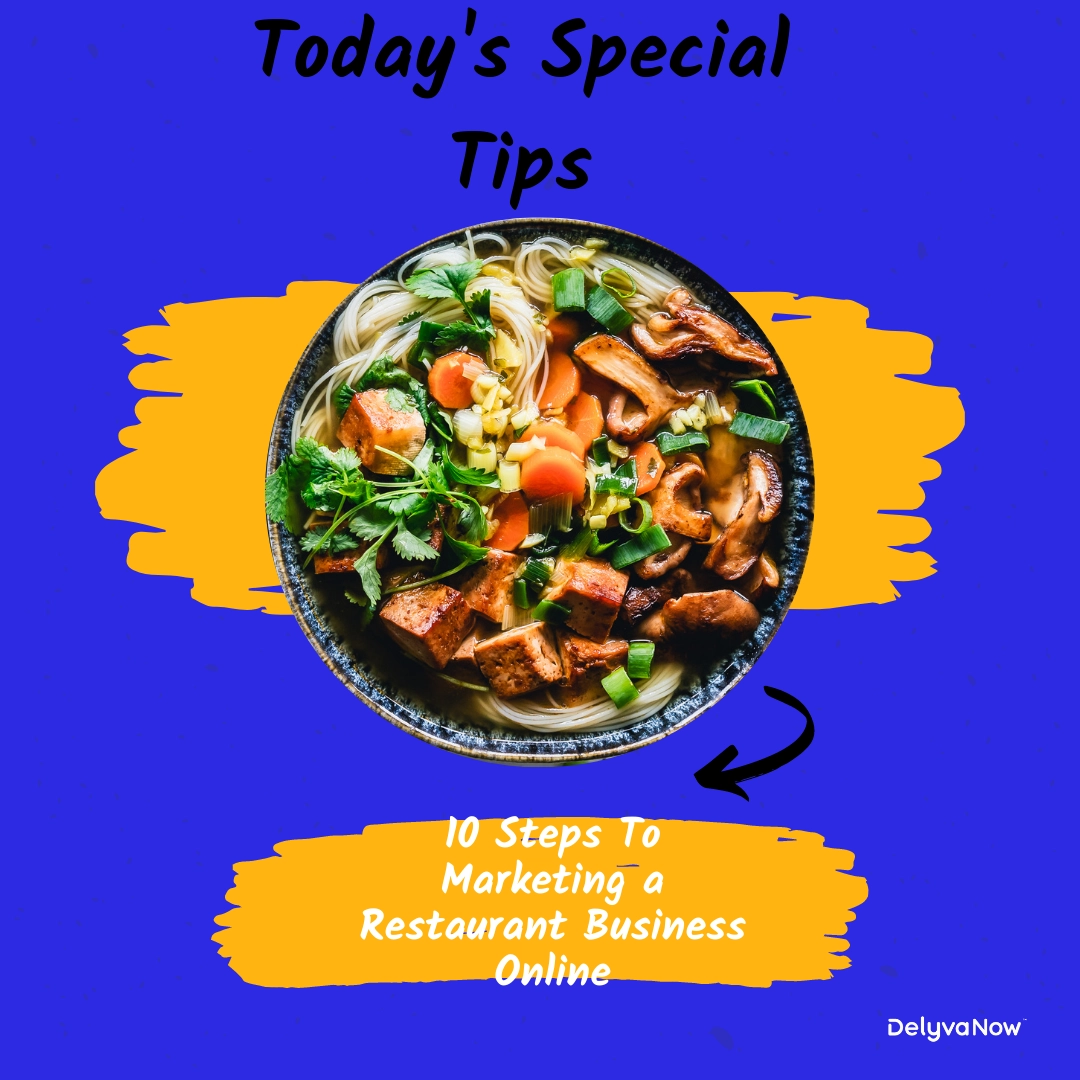 In the era of digitalisation, having an online presence is not 'a nice to have' but it is essential for any business to survive and succeed. Gone are the days of digitising businesses being specific for big corporations, but in fact with this current pandemic, we have seen businesses with a strong online presence strive and achieve success. 
With many restrictions on restaurants being able to cater to the dine-in market, the concept of takeaway food and delivery services are the way to go these days thus an online presence is key.

Before we dive into our tips, remember, make sure that the delicacies you are serving at your restaurant are equally as tasty!
Here are our 10 tips to market your restaurant online.
1. Set Up Your Online Ordering Channel
It is as simple as ensuring that your website is easy to use by your customers. Easy navigation of the website will help customers to know about your products and purchase them. 
Keeping it simple but yet not forgetting the key messaging of the food selection is pivotal in ensuring its success. Head over to Maynuu to set up an online ordering website for your food and beverage business. It's a simple and comprehensive online ordering system for the food and beverage business where it comes with seamless online payments and delivery without sacrificing your profits. There are also other notable online ordering channels such as Orderla, Yezza, KiahStore, and WhyQ. These platforms will provide you with a URL where you are able to easily share with your customers on your website, social media, or messaging platforms. e.g. Minang Kapau, WoodFire Ampang, SorruStation, Tokwan Nasi Ayam Golek, EatSetiawangsa.

Don't forget, there are also other food delivery services that your restaurant can be part of too such as Maybank Sama-Sama Lokal, airasia Food, GrabFood, FoodPanda, and EasyEat to name a few!
2. Partner Up With Delivery Services
Delivery services are essential to ensure that upon your customers purchasing your food, they are able to receive it on time and in the best condition.
With Maynuu, they have partnerships with DelyvaNow, an online booking platform for delivery services that have more than 7 instant delivery service partners to maximise the delivery coverage no matter where you are at and ensure restaurants have access to riders, especially during peak hours.

By having a wide selection of delivery partners to choose from, your customers are able to select the most relevant delivery service to use to ensure that the food is delivered on time.
3. Foodie Photos
Who here hasn't ordered or purchased something online after they had seen a photo that was appealing to them.
When creating your website and uploading your menus, make sure that the food that you are selling is clear-cut and that you use mouth-watering photos to get the attention of your customers. 
Consider this as your first impression of them. By having images of the food be tantalising to your customers, they will be more inclined to make their order and boost your sales.
4. Google Page
Setting up your restaurant's Google page is almost as important as creating the website itself. Ensuring that your page is set up thoroughly is key as it's often the first thing your customers notice when they search for your restaurant. It also helps in navigating to your restaurants whether your customers or delivery drivers.
Updating your restaurant's information, together with responding to feedback given by customers would be essential so that new visitors will know that your restaurant cares about the feedback of customers.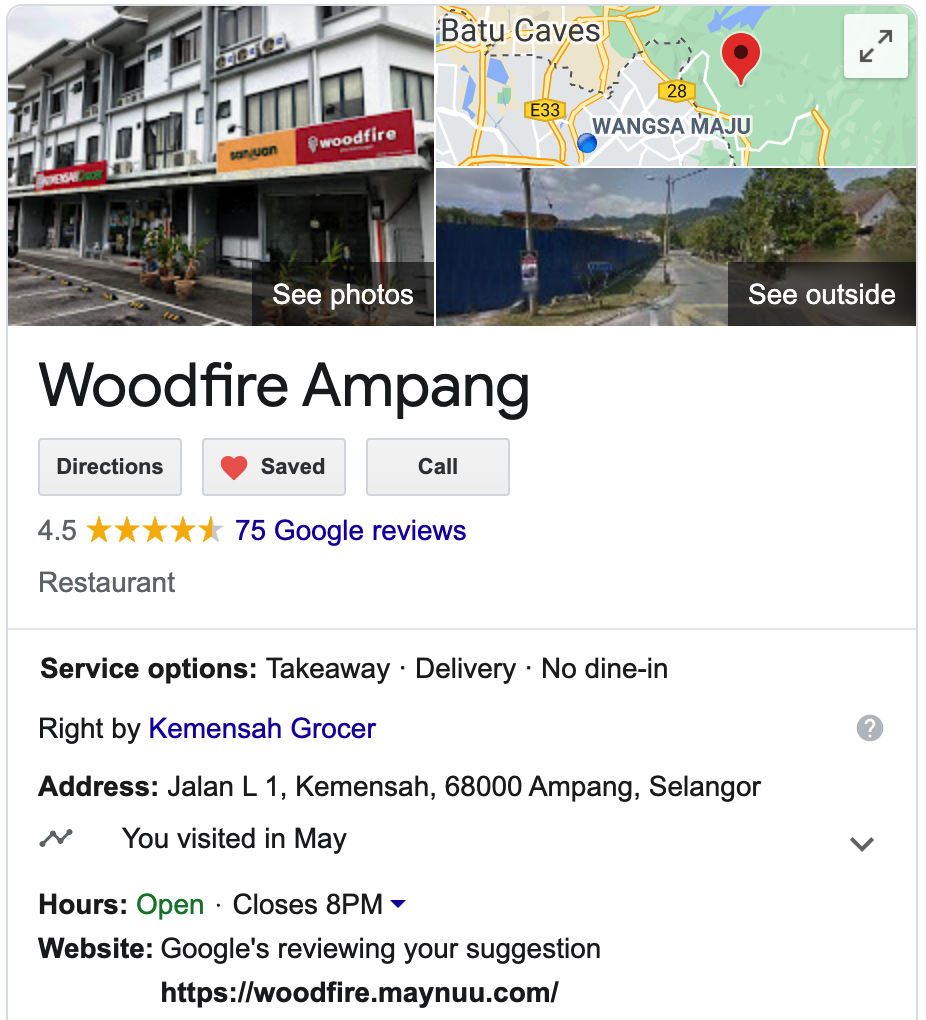 5. Instagram Page
Using social media as a marketing tool for a restaurant business has never been more important than using Instagram. This social networking platform is when you should maximise using the best visual content you have for your fans.
Images should not just be of the food itself but can also be of the customers who had enjoyed their experience with your restaurant. It will help in portraying your restaurant as a people-centric business instead of just in your face sales of your food.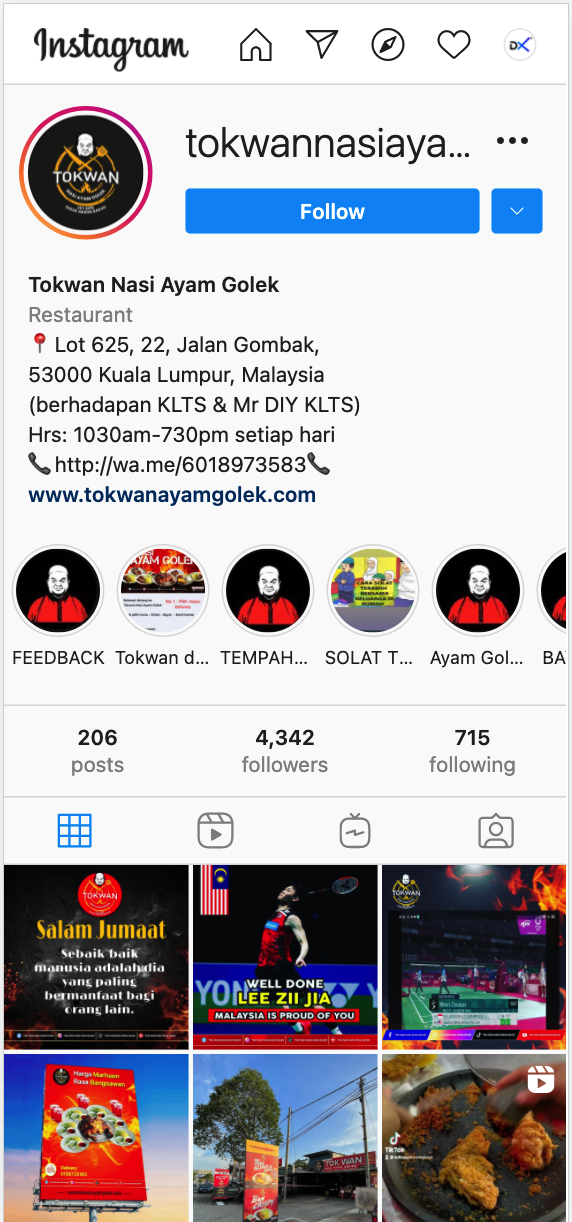 6. Promote User-Generated Content
User-generated content, also known as USG is an effective marketing tool in that you are getting previous customers to help generate content for your restaurant's website.

This kind of content can usually be garnered from customers via contests that help promote your restaurant. In return, you are able to get free organic content of what people like about your food and drinks.
7. Verify Your Restaurant's Online Details Are Accurate
The last thing you want is a customer going over to your website, ordering food from you, only to realise that you are not open on that particular day.
Constantly updating the online details of your restaurant especially on the days that you are closed for operations is essential so that your customers know on what days they are not able to order food from you.

These minor details such as operation hours will help customers make their decision on purchasing from your restaurant in advance.

Most importantly, make sure your photos and information on the menu are constantly updated! You wouldn't want to miss the opportunity to promote a special delicacy that you might have based on the time of year!

Don't forget to put the online ordering channel URL on your Google Page too so that customers are able to quickly click and make purchases. This should also be done on various platforms including on social media such as on your Instagram and Facebook pages!
8. Monitor Your Online Presence: Ratings
Similar to the #4 Google Page, monitoring the ratings given by previous customers will help you improve your quality of service and food. 
No restaurant is perfect and knowing what to improve from the feedback given by customers will help. Sometimes, some restaurants even give incentives such as a cashback voucher to customers who give their honest feedback online.

Psst, a tip is also to maintain at least a 4.5 rating. This high rating will tend to appeal to most customers when they are unsure of your restaurant. 
9. Food Blogger Outreach
People tend to rely on recommendations from others when making a decision. Trying out a new restaurant is no different.
Engaging with food bloggers such as DailyMakan, EatDrinkKL, The Halal FoodBlog, The Food Ranger, and Azfar Badrul to help promote your restaurant will help. These food news outlets have a high reach and following and should your food be of high quality, they are able to promote it to the mass market and people that you might not have previously reached out to.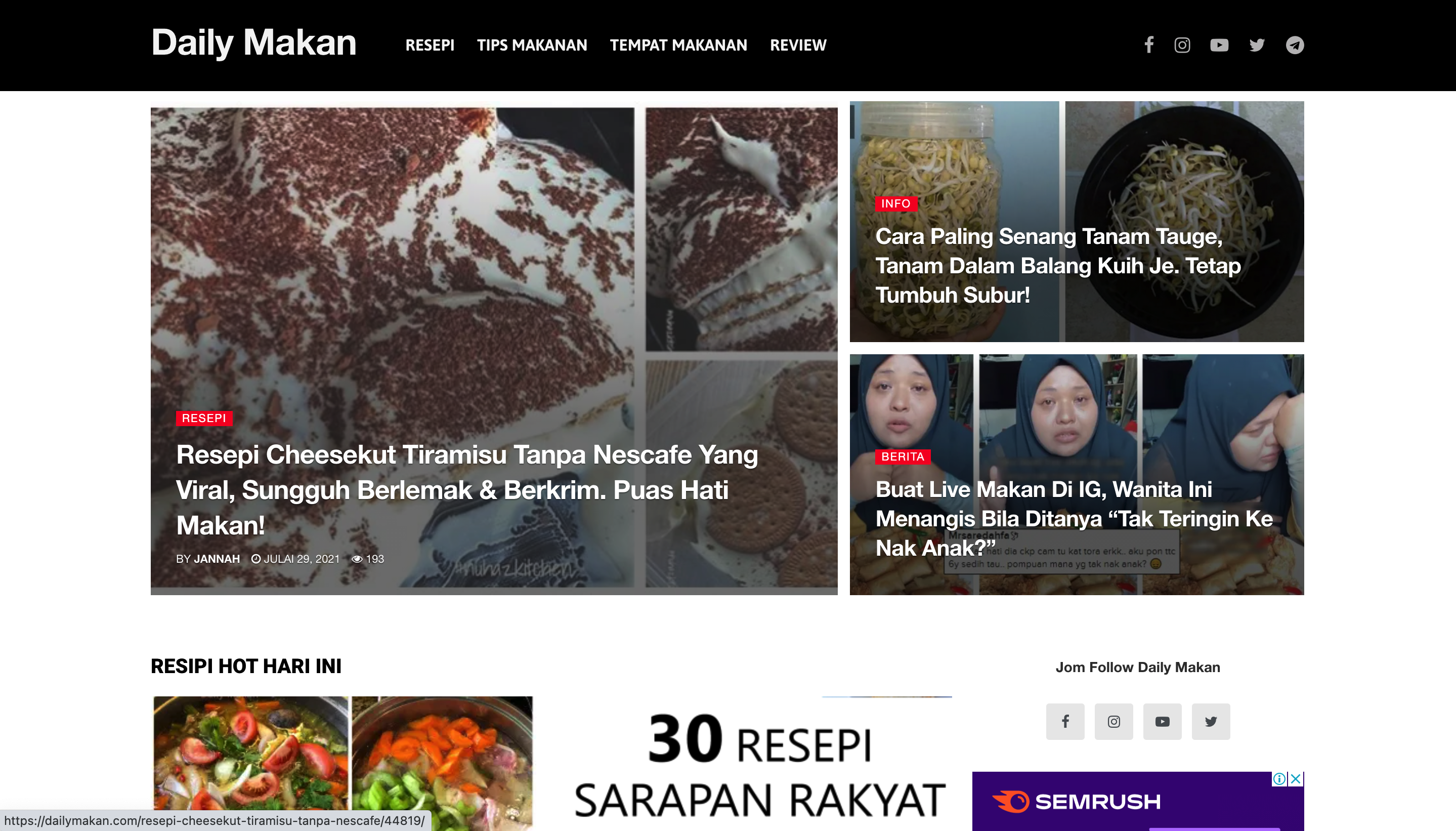 10. Create Geo-Targeted Restaurant Ads
Many online advertising services such as Google Ads, Facebook, Twitter, Waze offer geo-targeting advert options so that businesses are able to reach their desired geographical target market. Maximising this will help in ensuring that you are able to garner more followers that would translate into more sales and exposure to your restaurant. 
Here is a summary of our Top 10 tips for marketing a restaurant online.
Set up an easy to use website

Partner up with multiple delivery services to ensure food is delivered on time

Take the best photos to project on your website

Utilise your

Google Page

to your advantage

Promote your restaurant on

Instagram

Have some content produced by your customers

Constantly updating your business details

Monitoring your online presence

Reach out to food bloggers

 Use ads to help increase the awareness of your business
Hope these 10 tips for marketing your business online help!