Set Up EasyStore for Delivery and Courier Services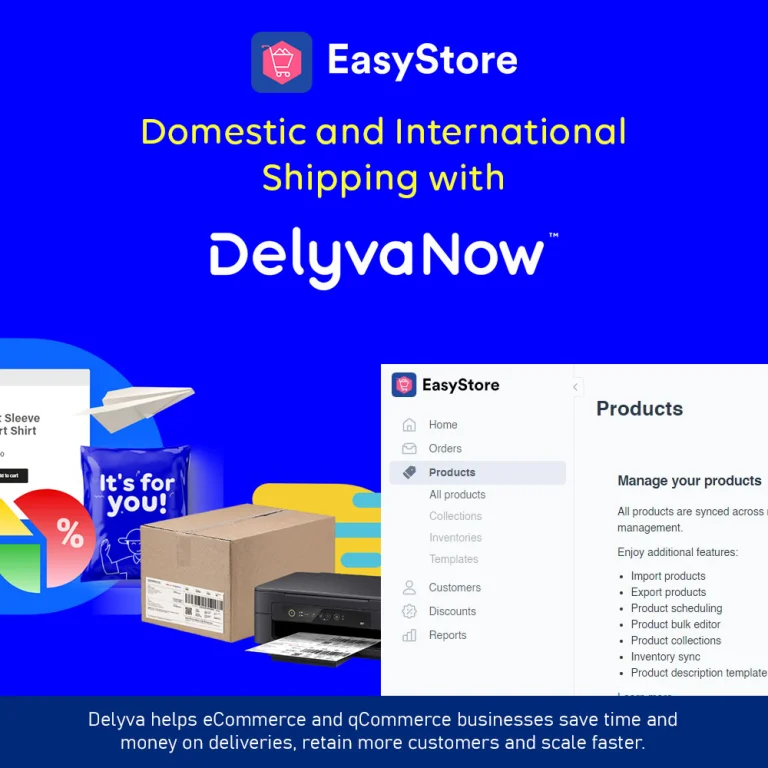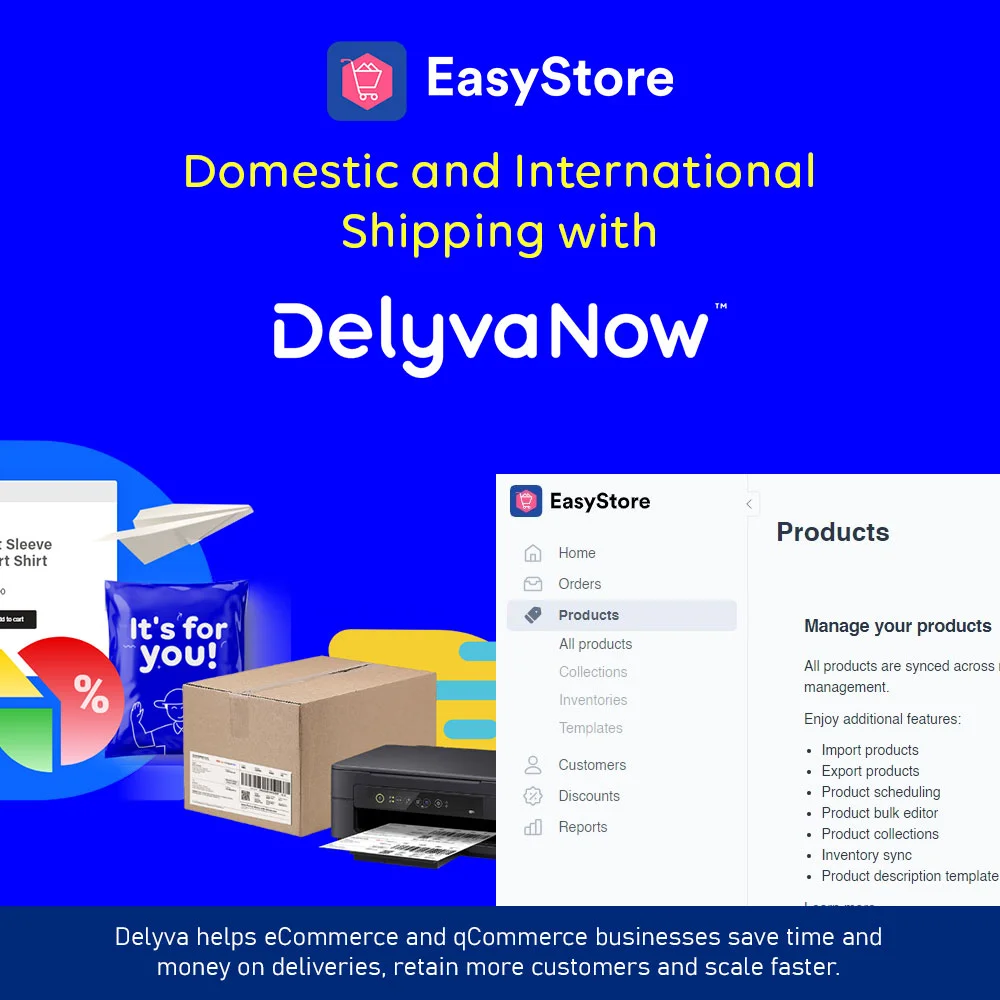 I assume you're using the EasyStore platform and wondering how to integrate DelyvaNow courier and delivery services with EasyStore?
or you're looking to integrate multiple delivery types – Instant delivery service, Same-day delivery service, Next-day courier services and International courier service selections on your EasyStore platform?
You have come to the right place. Let's check out the steps below:
Step 1: Log into EasyStore
Log in to your EasyStore dashboard at https://admin.easystore.co/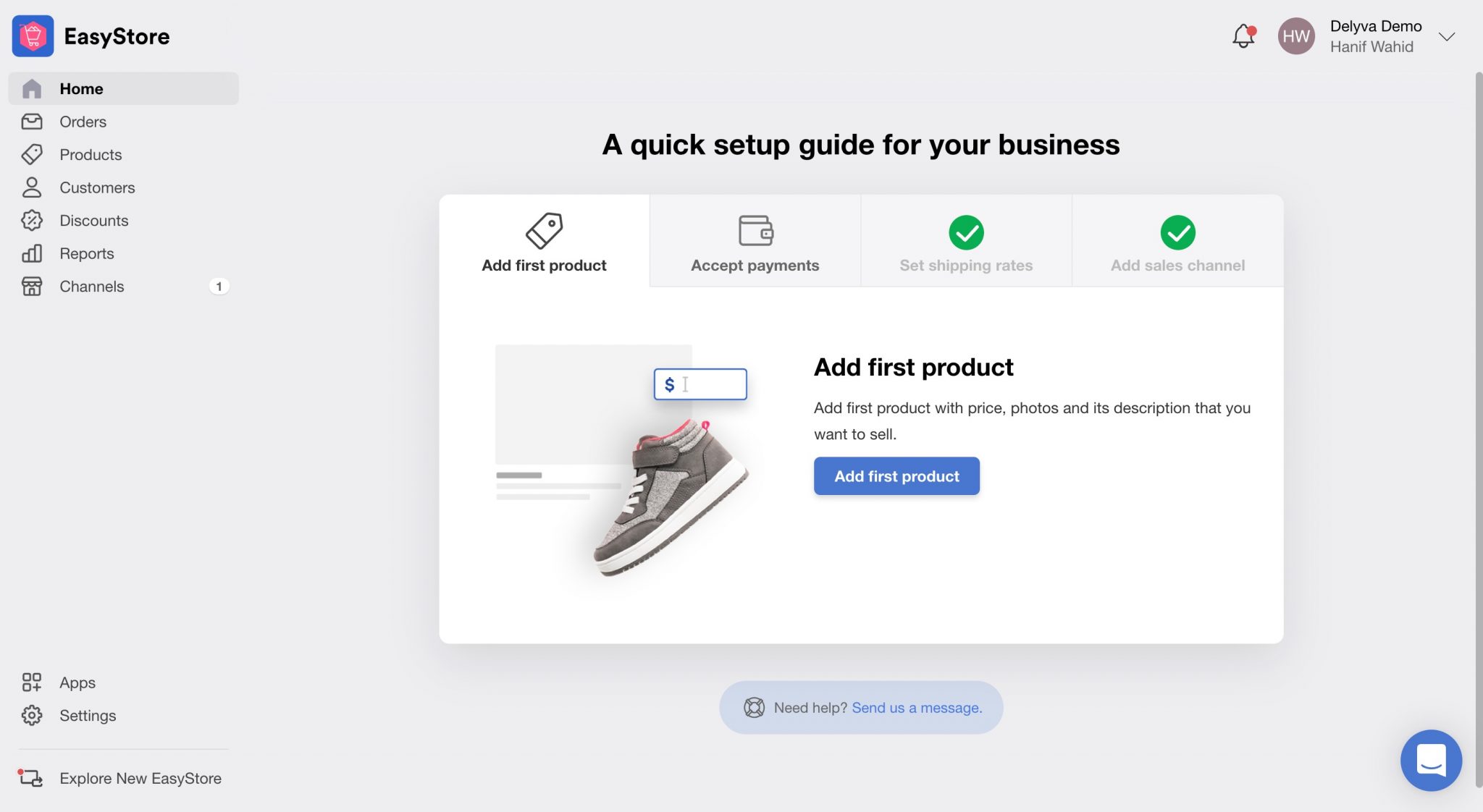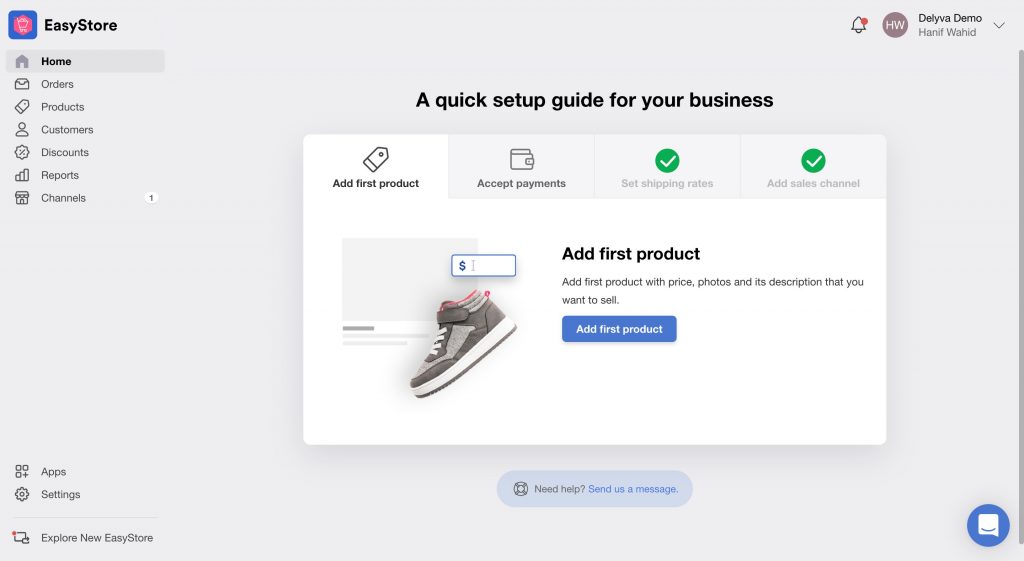 Step 2: Set up Store Location / Address
You'll need to define an address for Delyva to calculate the shipping rates from your store address to your customer's address.
Go to https://admin.easystore.co/settings/location and fill in your address accordingly and save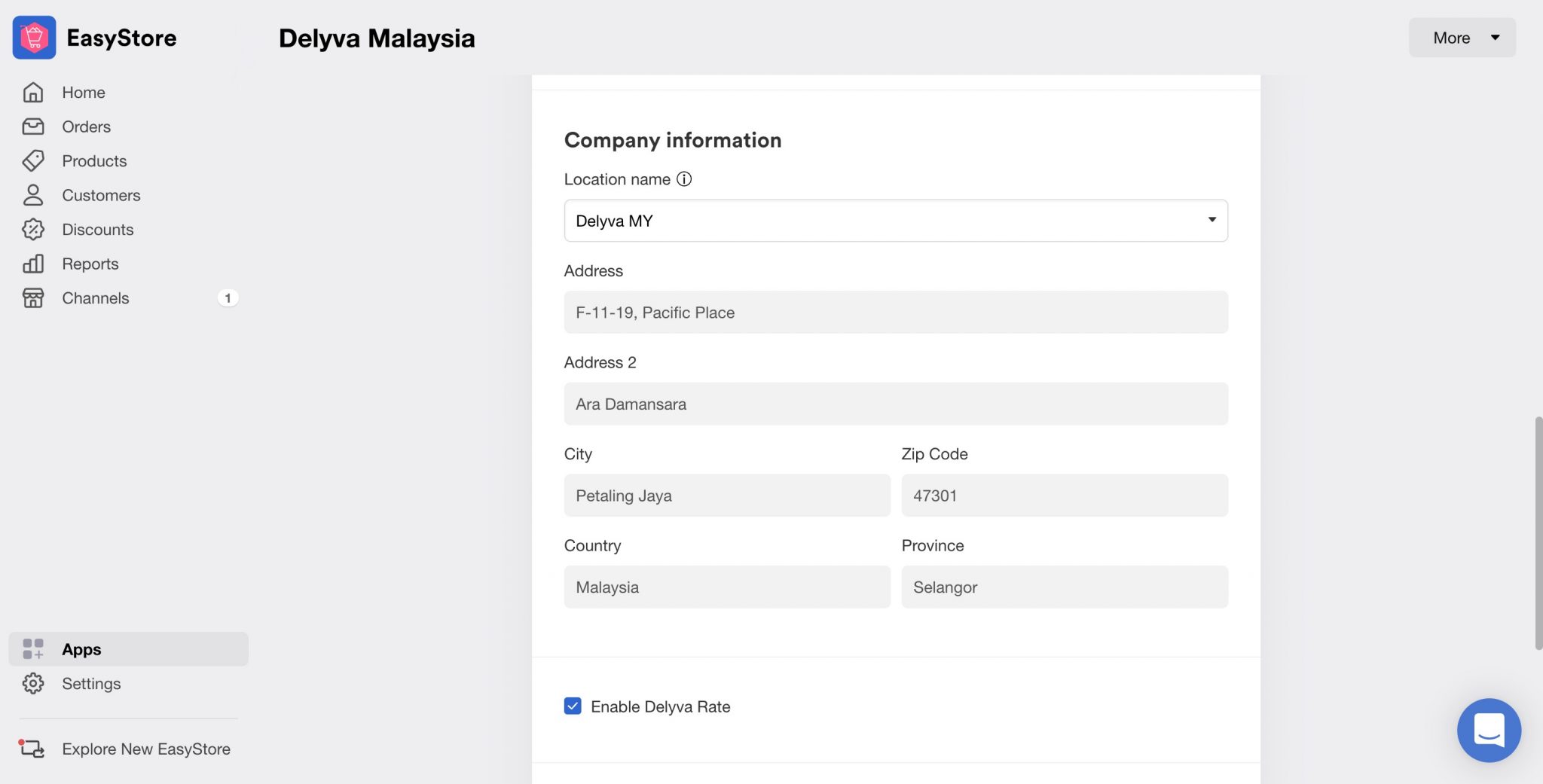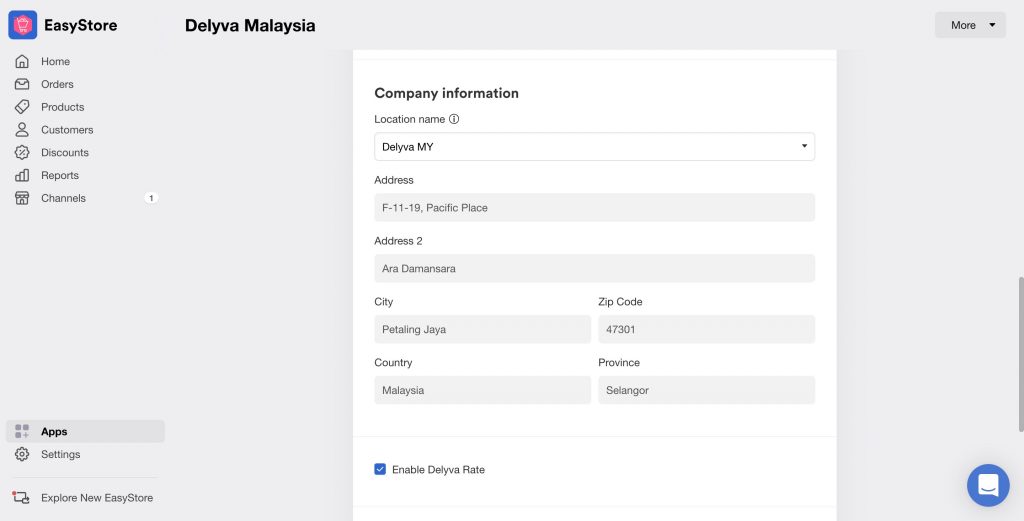 Step 3: Install Delyva for EasyStore
Go to Apps Marketplace, and Search for Delyva. Or you can directly go to https://www.easystore.co/en-my/apps/delyva-my and click on Install this app.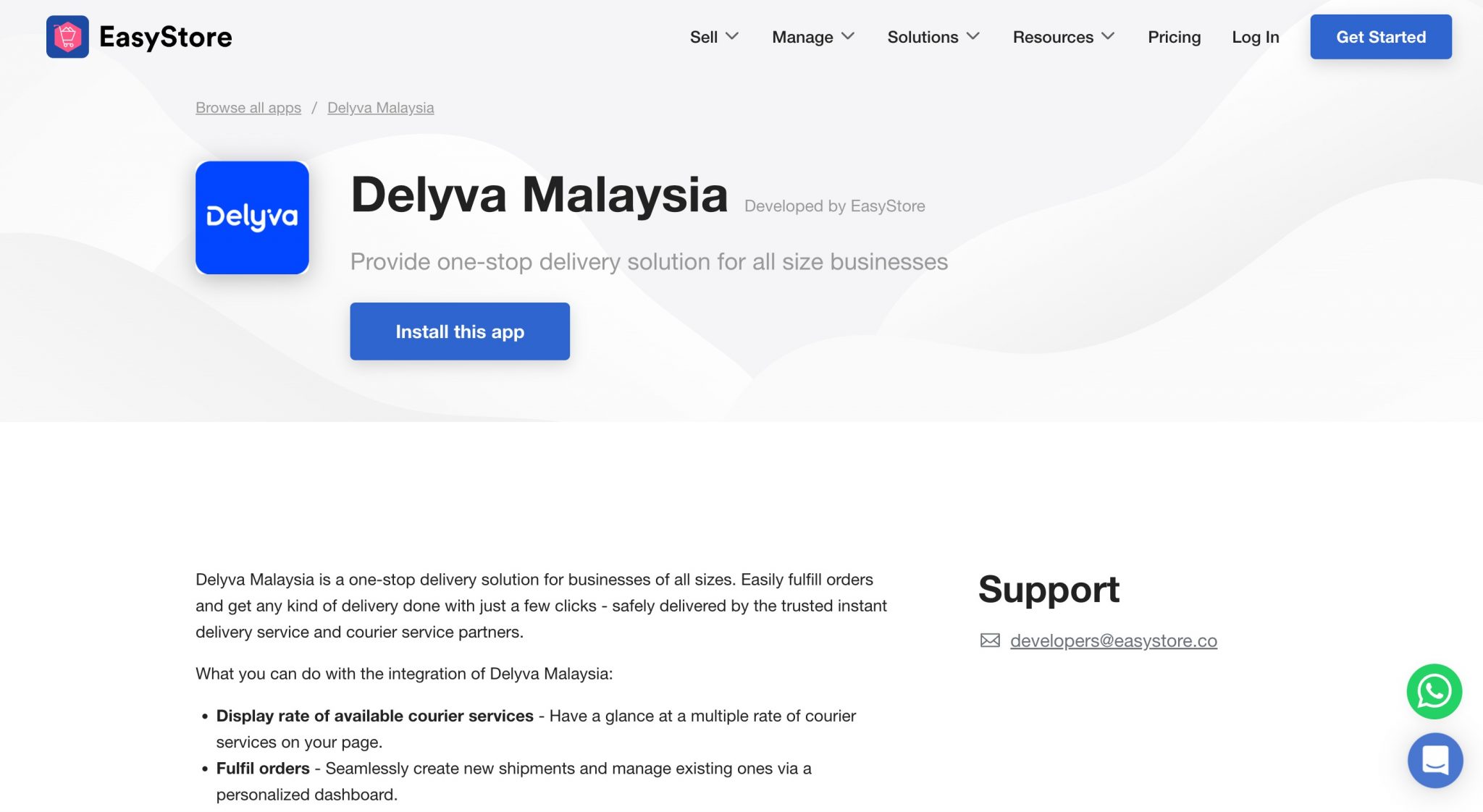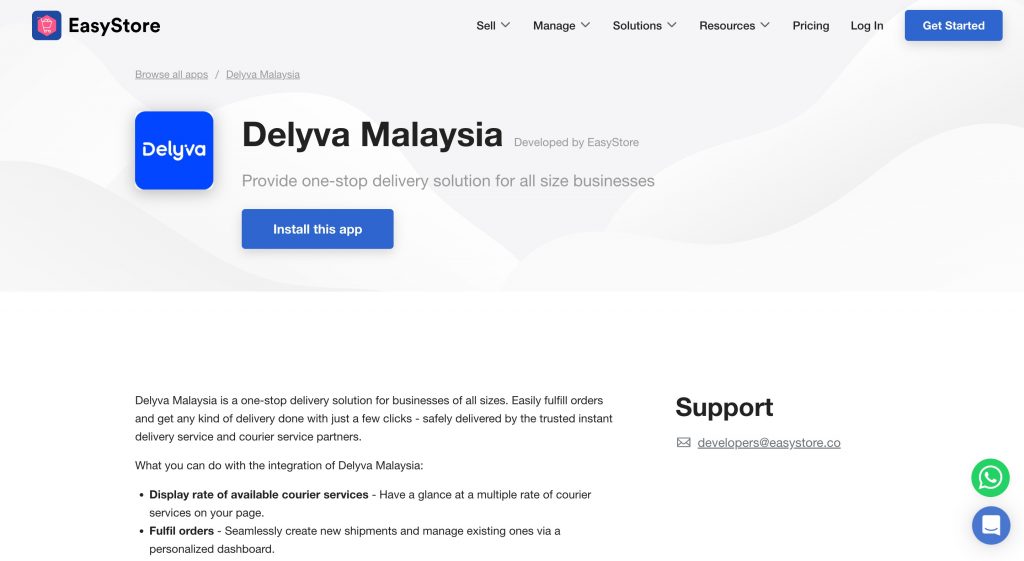 Step 4: Create Delyva API Key
Once Delyva app has been installed on your EasyStore, you'll need an API key for the integration. Now log in to your Delyva account https://my.delyva.app/customer.
Go to Setting > API Integration > Add New Key and click on Create & View
Copy the API Key, Company ID, and Customer ID as we'll need this information to be placed on the EasyStore setting.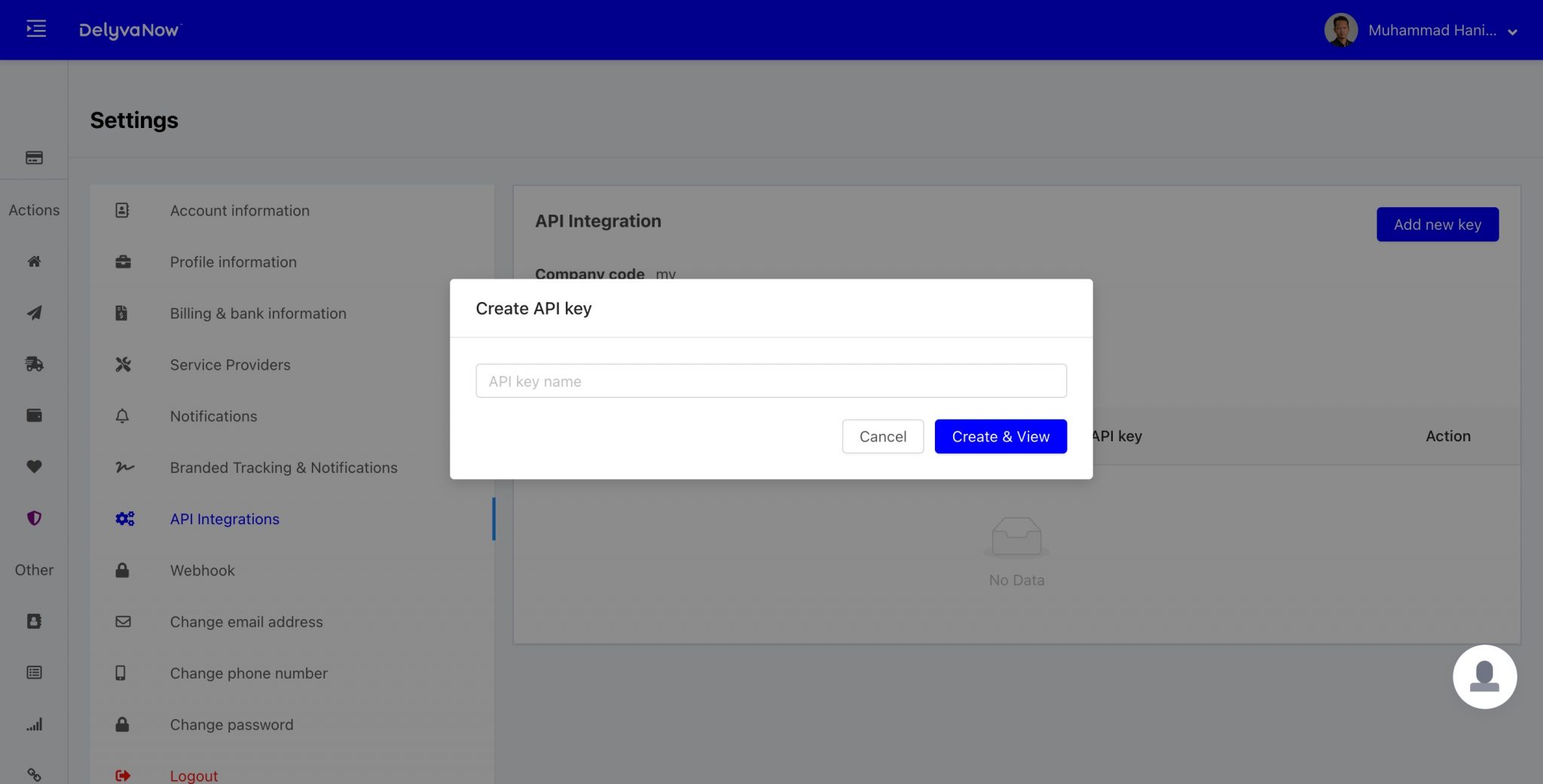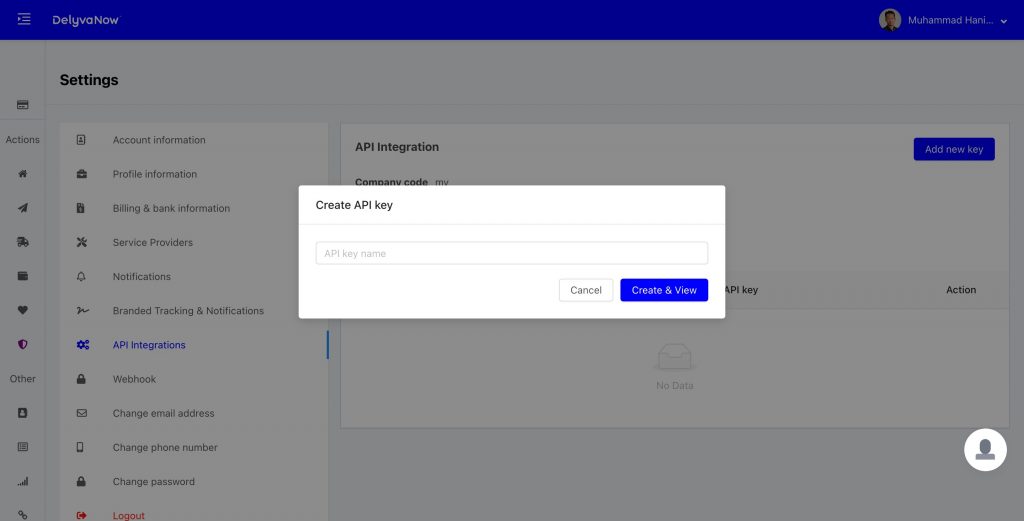 Step 5: API Integration between Delyva > EasyStore
On your EasyStore Dashboard, go to Apps, and select Delyva Malaysia. Fill in the information that you copied before on Delyva Dashboard (API Key, Company ID, and Customer ID)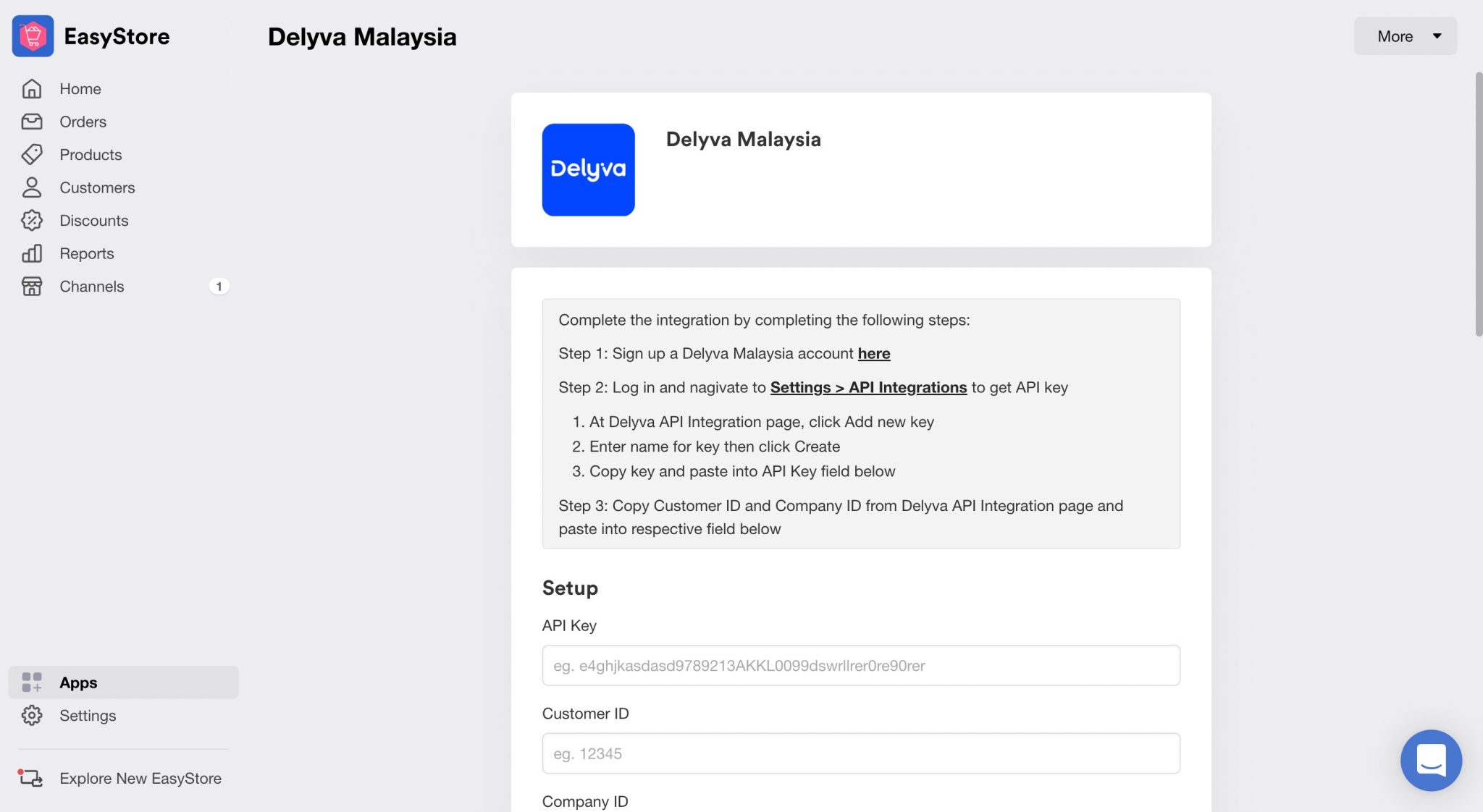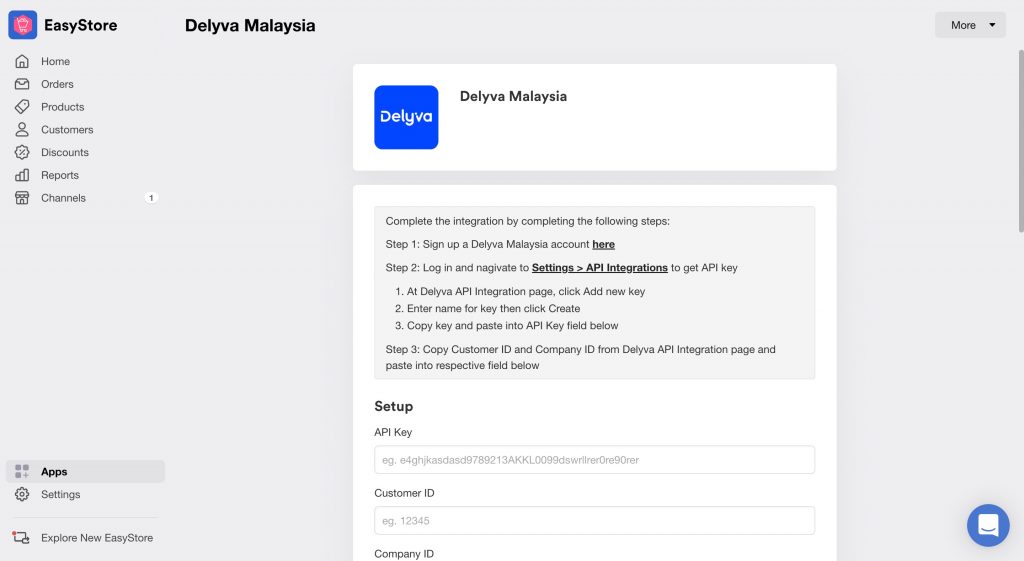 Step 6: Enable Delyva and Adjust Rates
Tick on "Enable Delyva Rate" and adjust the Shipping Condition as you need and click "Save"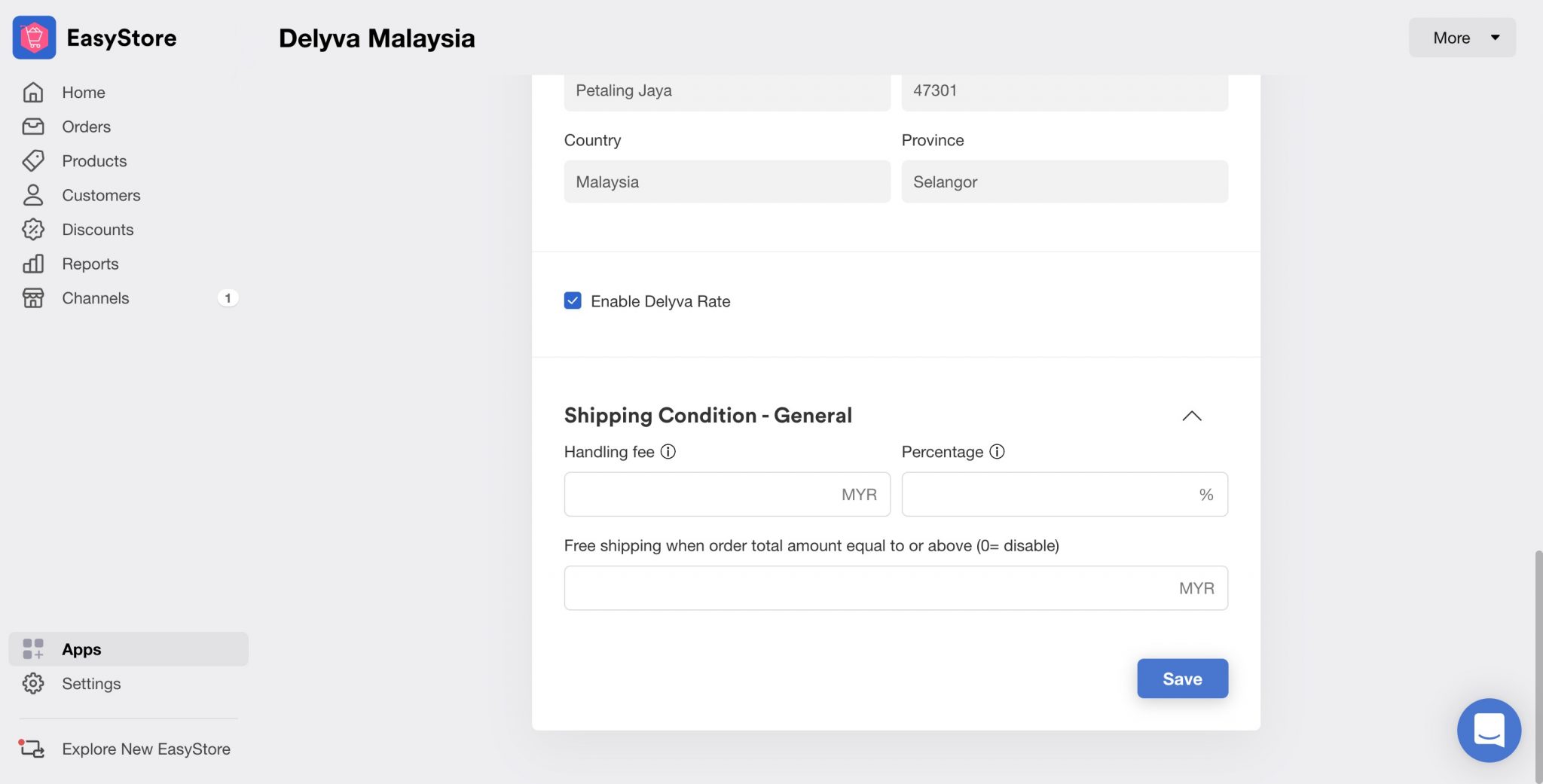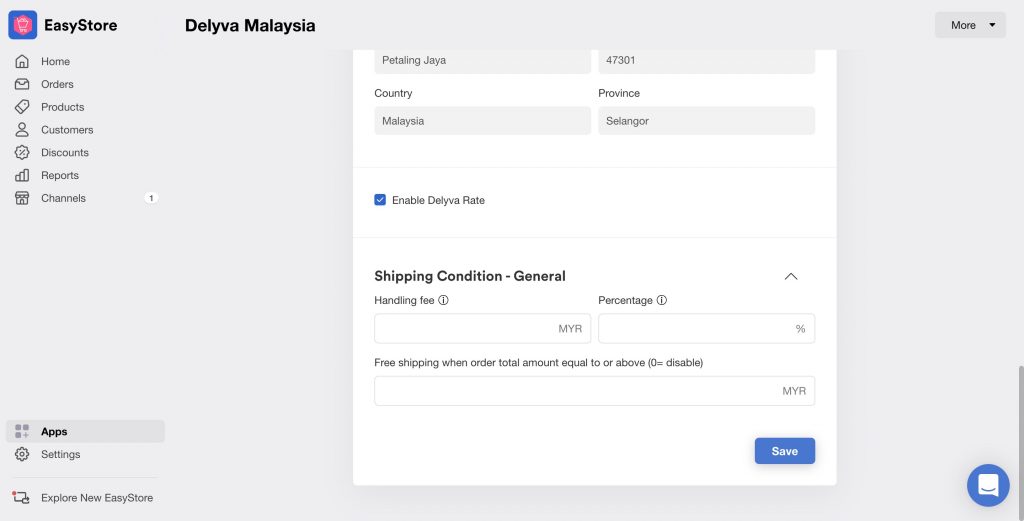 Step 7: Enjoy Delyva Shipping Rates from 20+ Couriers
You customers now can see multiple couriers choices on your EasyStore checkout page 🙂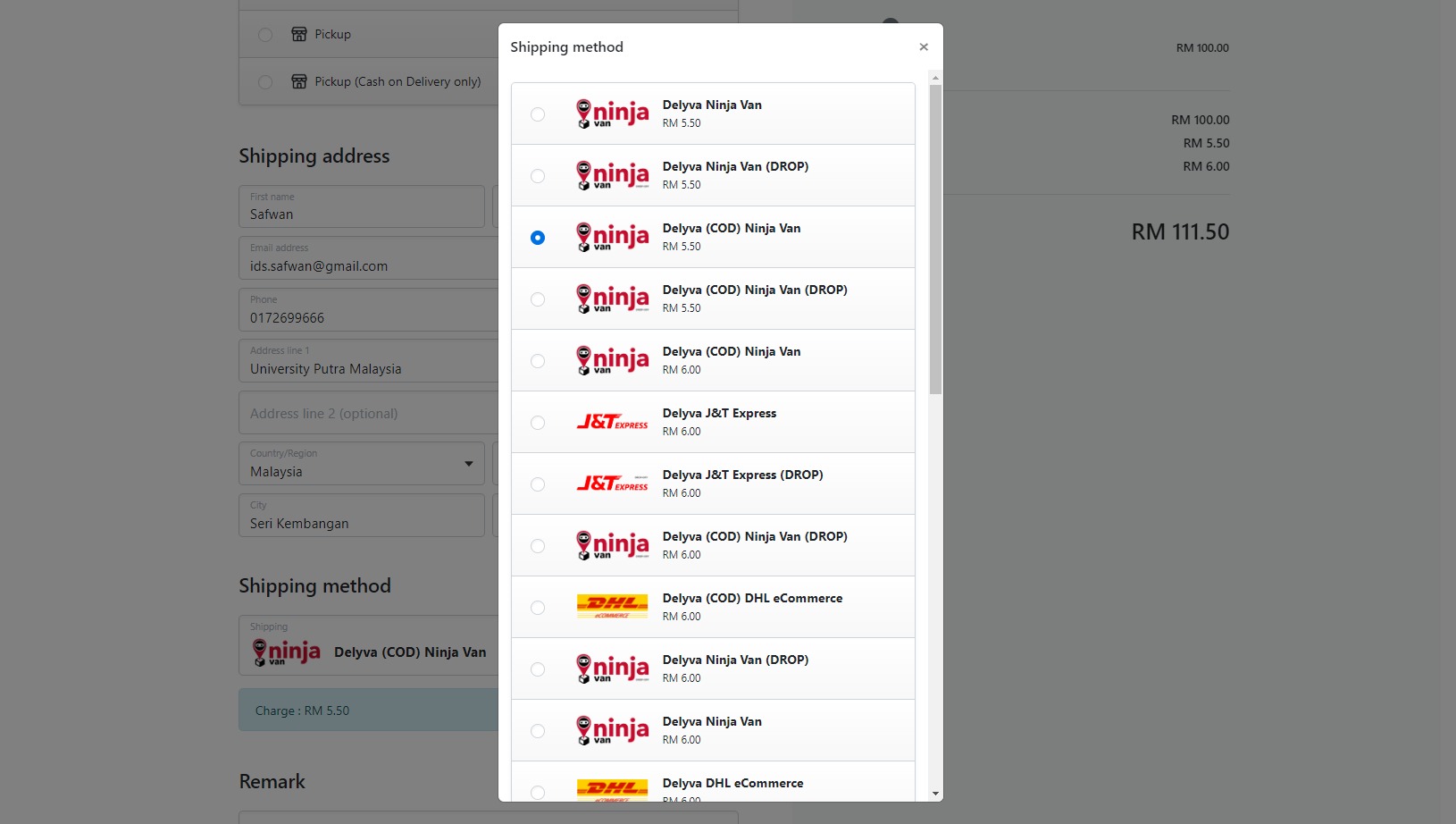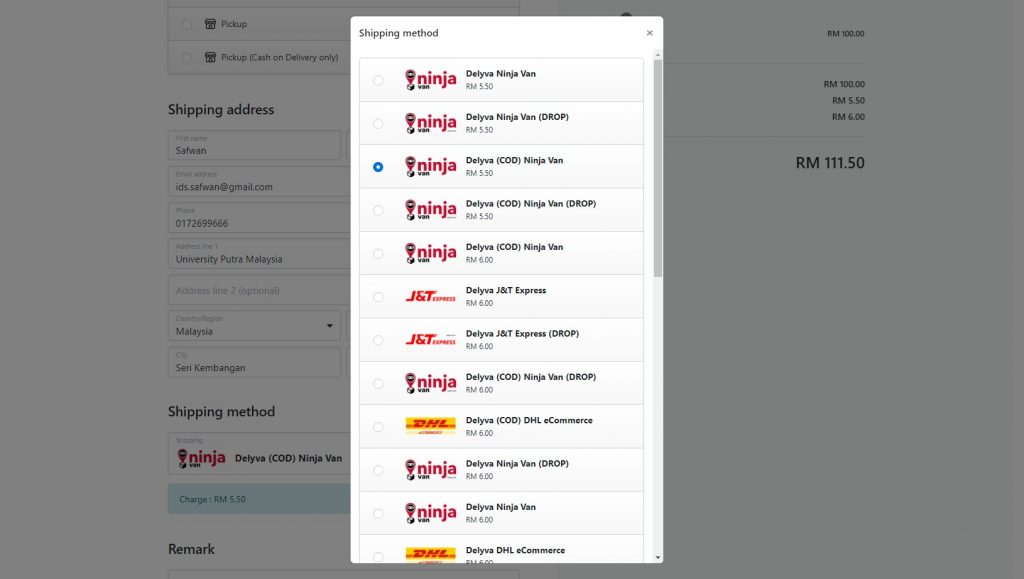 Why you should use Delyva with EasyStore?
Connect to 20+ couriers

Save more on delivery and courier service rates
Deliver your customer expectations with 1 hour, 4 hours, Standard Courier delivery
Delivery of multiple item types: Document, Parcel, Food, Cake, Bulky, Furniture, Chill, etc
Sell and deliver to International markets with 200+ countries covered
Connect your own courier account and enjoy direct courier billing and credit term
Collect Cash On Delivery (COD) from your customers
Premium insurance coverage option available for 1.06% of the value of the goods

Seamless Order Processing

Display shipping rates on the cart and check-out page and allow your customers to choose their preferred courier
Push orders automatically and reduce typos and mistakes
Print all labels in one go in Delyva web portal
Manage all your delivery orders in one place via web and mobile, on the go

Post-purchase Experiences

Notify your customers automatically so they don't bother your customer support
Post-purchase Experience with Branded Tracking Page & Notifications
365 days support, Monday – Friday: 8 am – 10 pm via Live Chat
---
Safwan Rahman
Head of Growth at Delyva. I help eCommerce & qCommerce businesses save time and money on deliveries, retain more customers and scale faster.
---