Ultimate Guide To Ship Internationally From Malaysia (2022)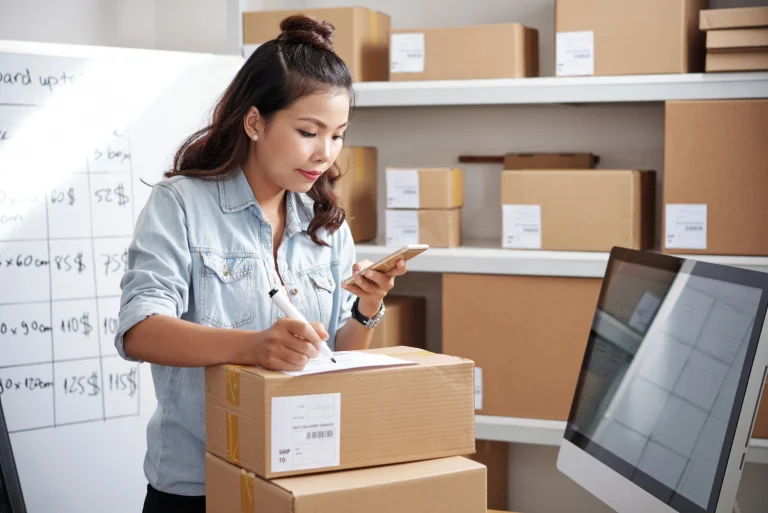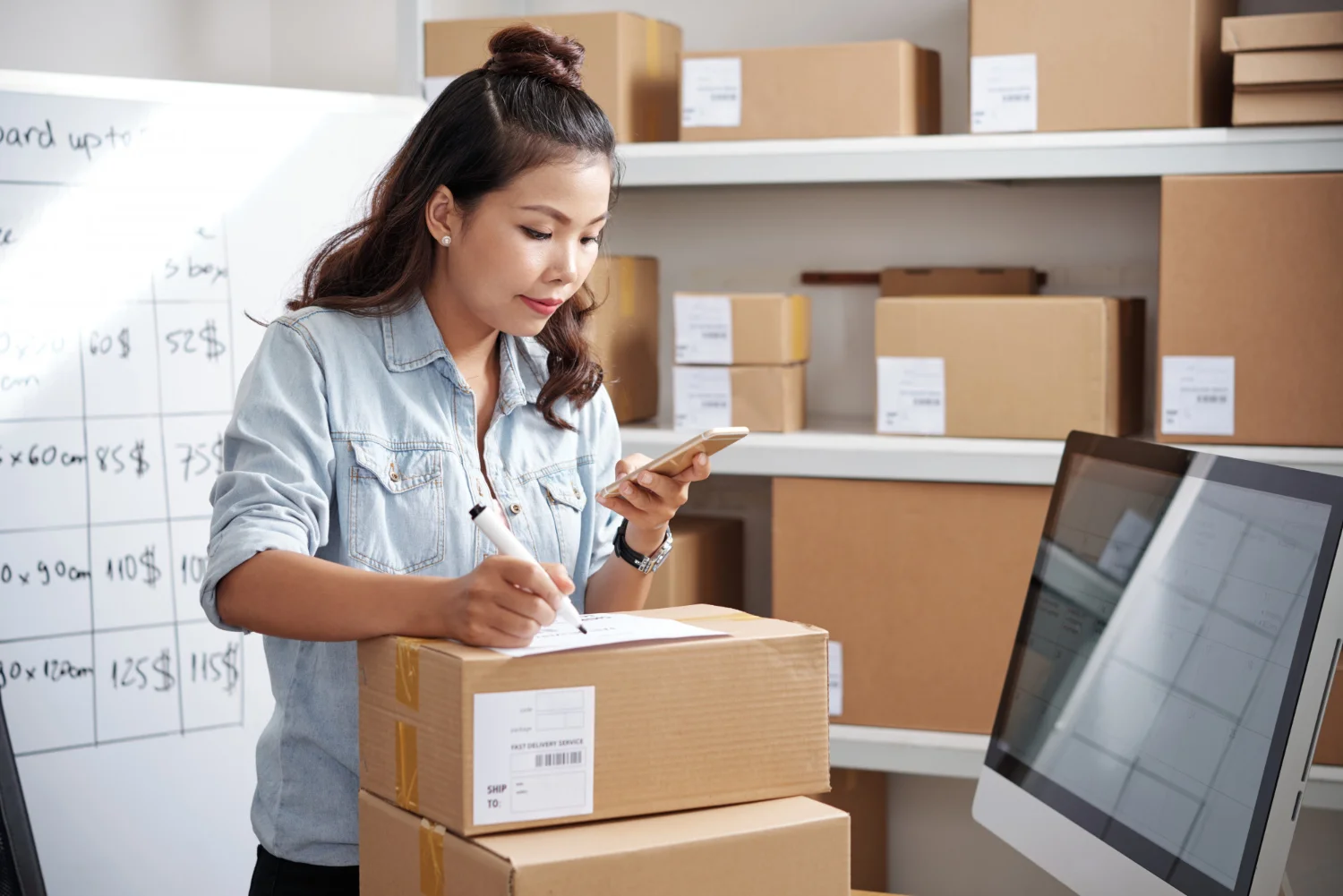 Expanding internationally is always something to consider when growing your e-commerce business. Some say it's too much hassle. Some just gave up after hearing about a few bad experiences with international shipping services, even though there are the cheapest courier options in Malaysia.
"Did you know that research has shown that by 2025, global eCommerce will reach around $7.4 trillion? That is too big to ignore!"
You only need to know 5 important things below that are often overlooked to be completely clear with the available options and choose the right approach. 
Watch this video to learn how you can get the best rate for international shipping!
 5 Things You Need To Know Before Ship Internationally From Malaysia
1. Maximum Weight of Parcel
Each courier service have established their weight and size limit for the packages. Usually the restriction is only for individual packages – usually around 20-30 kg per parcel. 
Packages that exceed the weight and size limit are usually subject to an additional charge, or even considered as freight shipping rather than parcel.
2. Delivery Service Available
Have you thought that your international buyer may not be located near cities? Other than getting the right international courier to send their package, you need to know whether they are able to deliver to your buyer's door step – even if they live in rural areas.
Just make sure that the third-party carrier that handles the last-mile deliveries meets your quality of services and packages tracking capabilities. 
3. Custom Inspection & Clearance
The nightmare of international shipping … or is it not? What really happens when the parcel goes through the custom office?
Clearing customs usually has a 4 step process. Just make sure you have correctly done the documents required.
 A customs officer examines and making sure that your customs paperwork are accurate and complete

 

Import duties and taxes are assessed. Import fees vary depending on the type of goods, their value, and specific import regulations in the receiving country

 Payment request for taxes and duties from customs if applicable.

 Once paid, your shipment cleared customs and able to enter the country
Do not try to play around the system. Customs are able to confiscate or delay your shipment if they suspect it's more valuable than you claim.
4. Domestic Rules of Destination Country
These domestic rules often vary but generally it helps to generate income and protect the country's economy. Or sometimes, it is just a weekend or their local holiday.
So it always helps to know whether the services you choose operate on these days.
Also, always abide by every rule and make sure you do not ship prohibited items. Continue reading to know more about them.
5. 8 Types of Prohibited Items When Shipping Internationally
Prohibited items usually hit a long list and to make it worse, it varies according to the destination country.
Below are the common 8 that we've summarize : 
Marijuana

Ammunition

Illicit tobacco

 Corpses, carcass

Precursor chemicals

Illegal wildlife product

 Explosives & fireworks

Bank bill notes & currency
Now that you have known these 5 basics for international shipping, Delyva will help you choose the couriers in Malaysia that are able to ship internationally.
Read : List of Delivery Services Available on Delyva
International Shipping Rates
Click here to check for International Shipping / Courier Service Rates.
International Courier Service to Ship International
1. Janio
Formed in early 2018 to fill a gap in the Southeast Asian ecosystem for simple, seamless logistics solutions.
Janio based at Southeast Asia, providing international shipping solutions across Asia including China, Hong Kong, Indonesia, Malaysia, The Philippines, Singapore, Taiwan, Thailand, Vietnam, Australia, and New Zealand. 
2. Aramex
Courier and package delivery company based in Dubai, United Arab Emirates (UAE).
Aramex centrally located at the crossroads between East and West, which allows us to provide customized logistics solutions anywhere in the world effectively
3. SF Express
SF is one of the leading integrated express logistics service providers in China.
Have an advantage of network scale where they built an integrated logistics networks of "Aviation Network", "Ground Network" and "Information Network
4. Qxpress
E-commerce logistics solution provider that has a variety of service fields from warehousing to the last mile delivery. Their Malaysian branch encourages Malaysian sellers to look for opportunities in other markets such as Singapore, Korea, and Japan.
5. Teleport
They cover not just domestic but also international destinations for as fast as 24 hours at unbeatable flat rates!
6. City-Link Express
Ship internationally with City-Link Express to over 200+ countries and regions.
7. Amilo International
Maximize Your Savings on International Shipping with Amilo International.
Read : How To Send Parcel From Malaysia to Indonesia
Step By Step To Ship Internationally From Malaysia
1. Register Delyva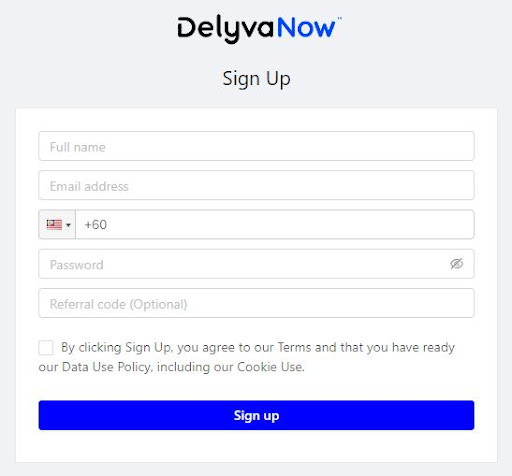 You can register Delyva here. Now, fill in the required information.
2. Topup Your Credit

Topup your credit first by clicking the 'Topup Now' button.
3. Select Instant Quote

Enter the required details to start an instant quote.
4. Select Type of Order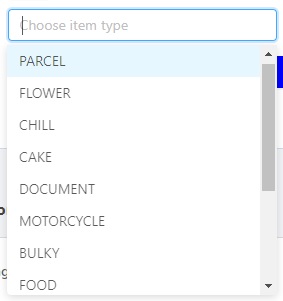 5. Choose Courier Service

Available courier service that covers the delivery destination will appear. Select one option that fit your needs.
6. Confirm Payment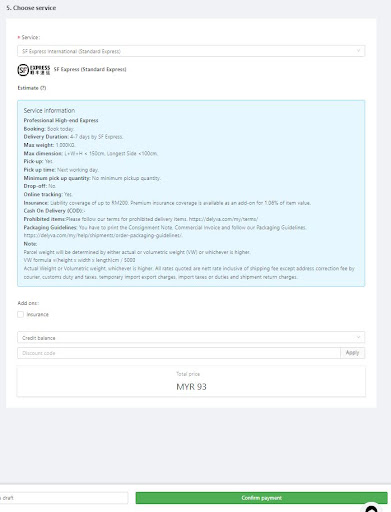 Fill in other required details and click confirm payment.
7. Print Your Tracking Number

Done! Click "Print Label" to print the label
Remember to also print your invoice and packing list.
8. Track Your Courier

You can track your "Order Number" via Orders > Pending
Conclusion
Shipping internationally from Malaysia may seem a hassle and 'too big' at first glance. But it is an opportunity not to be ignored. With Delyva, you now have a better view on selecting the courier services that will give the advantage to increase your customer base and boost sales numbers at the same time.